Windows - Other
Windows Anytime Upgrade F4U
Torrent info
Name:Windows Anytime Upgrade F4U
Torrent added: 2009-08-28 08:06:23
Torrent Files List
Bios Crack (Size: 2.53 GB) (Files: 10)
Bios Crack
Info.txt
0.50 KB
Proof.jpg
79.84 KB
Vista Activator 2.1.2.1.2.exe
1.53 MB
Covers
Box Cover.jpg
1.66 MB
DVD Cover.jpg
295.61 KB
Key Predictor
About.txt
0.35 KB
Windows Vista Key Discover V2.exe
408.00 KB
Pictures
Dvd Box.JPG
21.57 KB
Read Me.txt
6.97 KB
Windows Anytime Upgrade All Editions~ F4U.iso
2.53 GB
Torrent description
Box Cover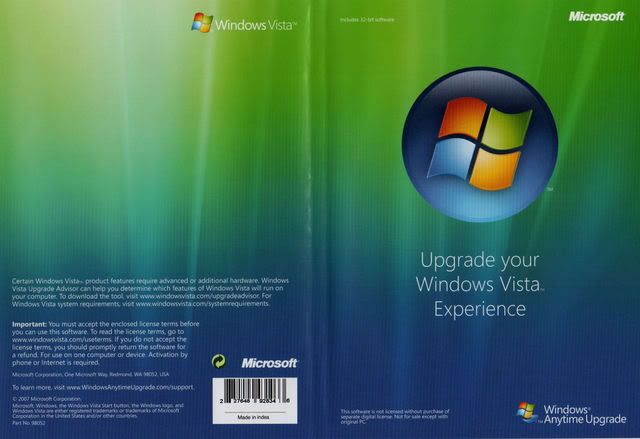 DVD Cover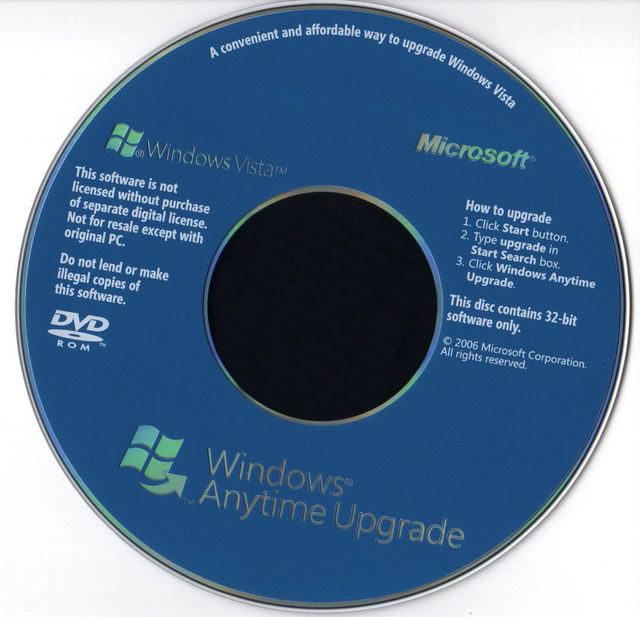 Description
~~~~~~~~~~~
This Iso Includes All versions of Vista including Ultimate (The Basic
To Ultimate Disk Costs $199.00 And This iso has them all for FREE

Publisher: Msoft
Runs Under: Windows
Version: 32-bit English

Product Description
Windows Vista Ultimate offers all of the features found in Windows Vista
Home Premium, including Windows Media Center, Windows Movie Maker with
high-definition support, and Windows DVD Maker. It also offers all of the
features found in Windows Vista Business, including business networking,
centralized management tools, and advanced system backup features. And
Windows Vista Ultimate has all of the new security and data protection
features that help take Windows Vista to a whole new level of dependability.

NOTES: THIS IS DOES NOT INCLUDE A GENUINE PRODUCT KEY, IT INCLUDES A BIOS CRACK AND A KEY PREDICTOR OR YOU COULD USE A GENUINE KEY IF YOU HAVE IT, IT ALSO INCLUDES METHODS ON HOW TO DO IT.
related torrents
Torrent name
health
leech
seeds
Size
Windows Anytime Upgrade Cd iso
1
0
2.00 GB
0
Windows Anytime Upgrade All Editions~f4u iso
0
0
2.00 GB
0
Windows Anytime Upgrade
0
0
2.49 GB
0
Windows Anytime,Upgrade Keygen[h33t] rar
0
0
1.01 MB
0
Windows Anytime Upgrade Keys
0
2
0.27 KB
0
comments (0)