Horror
[cinemageddon org] Legend of the 7 Golden Vampires [SB Project] [Hammer Horror/Shaw Bros Kung Fu] [1
Torrent info
Torrent Files List
Torrent description
Torrent From: http://cinemageddon.org/


" border="0" alt="[cinemageddon org] Legend of the 7 Golden Vampires [SB Project] [Hammer Horror/Shaw Bros Kung Fu] [1 preview 0"/>
This torrent is part of the Shaw Bros Project; http://cinemageddon.org/doku/doku.php?id=projects:shaw_bros_movie_project


[video=http://youtube.com/watch?v=o5gQ8h8XPpk]
Tagline: Hammer Horror! Dragon Thrills! The First Kung Fu Horror Spectacular!
Story: Count Dracula journies to a remote Chinese village in the guise of a warlord to support six vampires who are dispirited after the loss of a seventh member of their cult. At the same time, vampire hunter Prof. Van Helsing happens to be lecturing in the country and is persuaded by villagers to help them fight this curse of the ages.


Uploaders Notes: Hammer House vs. Shaw Brothers in this mix-up of Hammer Horror and Hong Kong Kung-Fu. I recommend this movie highly.
Enjoy!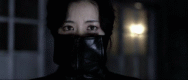 Check out my other uploads.

" border="0" alt="[cinemageddon org] Legend of the 7 Golden Vampires [SB Project] [Hammer Horror/Shaw Bros Kung Fu] [1 preview 0"/>
related torrents
comments (0)