Horror
[cinemageddon org] House IV DVDRIP Xvid RcKtRn [1992/DVDRIP/XViD]
Torrent info
Name:[cinemageddon org] House IV DVDRIP Xvid RcKtRn [1992/DVDRIP/XViD]
Torrent added: 2009-08-28 07:02:06
Torrent Files List
HouSe.IV.DVDRIP.Xvid.RcKtRn.avi (Size: 700.03 MB) (Files: 1)
HouSe.IV.DVDRIP.Xvid.RcKtRn.avi
700.03 MB
Torrent description
Torrent From: http://cinemageddon.org/


" border="0" alt="[cinemageddon org] House IV DVDRIP Xvid RcKtRn [1992/DVDRIP/XViD] preview 0"/>


Tagline:
Home Deadly Home
Plot Summary:
Following a disagreement with Roger Cobb (played by William Katt) and his brother Roger and his new wife and young daughter decide to keep the old and supposibly haunted family home. When driving back to town, Roger is killed in a car accident. His family move into the old home. Inside the house, widow and her daughter experience bizarre and frightening events, while they all ready have to deal with the pressures of selling the Cobb home to a mysterious group.



Uploaders Notes:
Requested by Snowii. After I get a few completes I'll have to leave, so if you folks hit and run it'll die. Enjoy!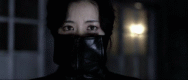 Check out my other uploads.

" border="0" alt="[cinemageddon org] House IV DVDRIP Xvid RcKtRn [1992/DVDRIP/XViD] preview 0"/>

related torrents
Torrent name
health
leech
seeds
Size
[cinemageddon org] Lady dragon [1992/VHSRIP/XViD]
0
1
700.19 MB
0
comments (0)