Horror
[cinemageddon org] Death Bed The Bed That Eats [1977/DVDRIP/XViD]
Torrent info
Torrent Files List
Torrent description
Torrent From: http://cinemageddon.org/


" border="0" alt="[cinemageddon org] Death Bed The Bed That Eats [1977/DVDRIP/XViD] preview 0"/>
Taken from IMDB Reviewer :
"Death Bed:The Bed That Eats" is a supremely bizarre horror film that truly has to be seen to be believed.There is an ancient four-poster bed that just loves to eat humans and it does so anytime it can lure anyone to lie upon it.There is also a long-dead artist,imprisoned behind one of his paintings,who provides a voice-over narration.George Barry's the first and only one film offers some truly surreal moments such as the bed absorbing its victims in a mysterious sea of yellow foam and liquid.The atmosphere is dreamy and there is only a little bit of gore,unfortunately the premise is rather silly and the acting is amateurish.Still as fan of unusual cinema I enjoyed this low-budget oddity.Give it a chance.7 out of 10."




Requested by Kasdarack. This movie has a 5.4 rating on IMDB, but I don't think the mods will have to delete it, seeing as the movie is very, very terrible. Very.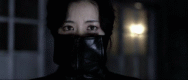 Check out my other uploads.

" border="0" alt="[cinemageddon org] Death Bed The Bed That Eats [1977/DVDRIP/XViD] preview 0"/>
related torrents
comments (0)