Windows - Other
RoboForm Pro v6 9 90 multilangue Incontournable protection passwords
Torrent info
Name:RoboForm Pro v6 9 90 multilangue Incontournable protection passwords
Torrent added: 2009-08-28 01:07:38
Torrent Files List
file_id.diz (Size: 4.37 MB) (Files: 3)
file_id.diz
0.39 KB
te.nfo
6.88 KB
tear6990.zip
4.36 MB
Torrent description
***ATTENTION*** pour que ce torrent fonctionne vous devez posséder un compte sur www.torrent411.com et ensuite entrez votre passkey manuellement (torrent411.com:56969/passkeyici/announce) ou re-télécharger le torrent du site. Merci! ***ATTENTION***

[size=4][color=red]LIRE NOTE D'INSTALLATION[/color][/size]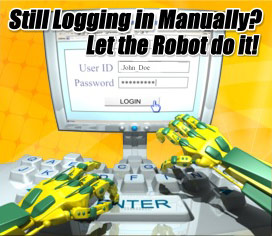 Note d'installation :
Install AiRoboForm.exe.
After installation make sure all Internet Explorer windows are closed or else the file will not copy over properly. Reboot into safe mode if you still have problems. Copy roboform.dll into AI Roboform's installed folder.
AI Roboform is now in the full PRO version.

Roboform est le meilleur pour Organiser les Mots de Passe et pour le Remplissage de Formulaires. Il complète automatiquement l'introduction de mots de passe et le remplissage de formulaires.

RoboForm a été nominé par PC Magazine: Editor's Choice et par CNET Download.com's: Software de l'année.

RoboForm:
. Mémorise vos Mots de P. et ouvre une session automatiquement.
. Remplit les long formulaires d'enregistrement en un seul clique.
. Encrypte vos Mots de P. afin d'obtenir une sécurité complète.
. Génère des Mots de P. alléatoires difficiles à craquer.
. Sauve vos Mots de P. et les copie entre ordinateurs.
. Synchronise vos données entre ordinateurs en utilisant GoodSync.
. Portable: RoboForm2Go fonctionne à partir d'une clef USB.
. Amis des PDA: synchronise vos Mots de P. sur Pocket PC et Palm.
. Neutre: travail à la fois avec Internet Explorer et Firefox.


related torrents
Torrent name
health
leech
seeds
Size
AI Roboform Pro v6 9 90 TEa rar
0
0
4.44 MB
0
AI Roboform Pro v6 9 90 (c) 2008 Siber Systems
1
4
4.48 MB
0
AI Roboform Pro v6 9 90 TE
0
0
26.46 MB
0
AI Roboform Pro v6 9 90 rf6lic net
0
0
2.94 MB
0
AI Roboform Pro v6 9 90
0
0
2.96 MB
0
comments (0)