Horror
Army of Darkness Director's Cut XviD
Torrent info
Name:Army of Darkness Director's Cut XviD
Torrent added: 2009-08-27 17:12:50
Torrent Files List
Army of Darkness - Director's Cut XviD.avi (Size: 832.52 MB) (Files: 3)
Army of Darkness - Director's Cut XviD.avi
832.52 MB
Army of Darkness - Director's Cut XviD.txt
1.39 KB
tracked_by_h33t_com.txt
0.02 KB
Announce URL: http://www.h33t.com/announce.php
Torrent description
Army of Darkness - Director's Cut XviD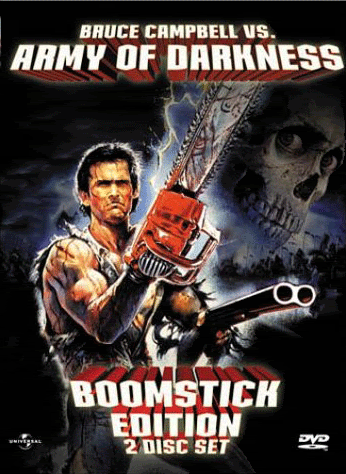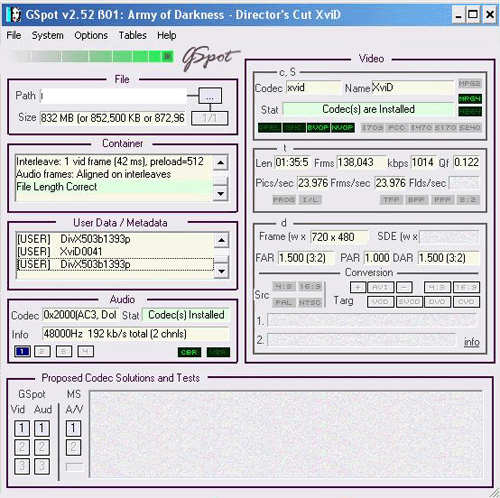 A movie that only true horror buffs could love, Army of Darkness is officially part 3 in the wild and wacky Evil Dead trilogy masterminded by the perversely inventive director Sam Raimi, who would later serve as executive producer of the popular syndicated TV series Hercules: The Legendary Journeys. Raimi's favorite actor, Bruce Campbell, returns as Ash (hero of the first two Evil Dead flicks), a hardware-store clerk who is magically transported--along with his beat-up Oldsmobile and a chainsaw attachment for his severed left forearm--to the brutal battlefields of the 14th century. He quickly assumes power (who else in the Middle Ages packs a shotgun and a chainsaw?), and unites his band of medieval knights against the dreaded Army of the Dead. Raimi gleefully subverts almost every horror-movie cliché as he serves up a nonstop parade of blood, gore, and vicious sword-bearing skeletons--an affectionate homage to animator Ray Harryhausen's classic Jason and the Argonauts.

Director: Sam Raimi
Studio: Anchor Bay
Language: English
Runtime: 96 min
DVD Release Date: March 11, 2003
Cast: Bruce Campbell, Embeth Davidtz, Marcus Gilbert, Ian Abercrombie, Richard Grove.

related torrents
Torrent name
health
leech
seeds
Size
Army of Darkness (Director 's Cut)
0
0
4.26 GB
0
Army Of Darkness (Director's Cut)
0
0
618.18 MB
0
Army Of Darkness (director\'s Cut)
0
0
1.00 GB
0
Army Of Darkness Director\\\'s Cut for Iphone
0
0
763.00 MB
0
comments (0)