Windows - CD/DVD Tools
DVDShrink 3 2 [b33z][h33t]
Torrent info
Name:DVDShrink 3 2 [b33z][h33t]
Torrent added: 2009-08-27 16:51:06
Torrent Files List
[b33z] on [h33t].URL (Size: 1.07 MB) (Files: 4)
[b33z] on [h33t].URL
0.07 KB
[b33z][h33t].txt
0.09 KB
dvdshrink32setup.exe
1.07 MB
tracked_by_h33t_com.txt
0.02 KB
Torrent description
" border="0" alt="DVDShrink 3 2 [b33z][h33t] preview 0"/>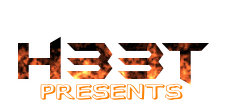 DVDShrink 3.2.0.15[b]

What is DVD Shrink

DVD Shrink is a free, powerful yet user-friendly DVD backup software.
You can use it to backup your DVDs to your hard-drive or burn backup copies to disc when used in conjunction with a burning software.
Please follow the "Fair-Use" policy that applies to your country so as to make sure you have the legal right to backup your DVDs.

Here are some of DVD Shrink numerous features:

[*]"Full-Disk" mode: to backup the whole content of the original DVD.
[*]"Re-author" mode: to make "movie-only" backups, compilations, combine "flippers",....


[*]Audio/Video preview.


[*]"Start/End" function: to crop or cut parts of a title.
[*]"Deep analysis": to get great quality backups even when a fairly high level of compression is used.
[*]Removal of copy protection and "PUO" (Prohibited User Operations)



Why use DVD Shrink

Mainstream DVDs normally fit into one of the following types:

[*]DVD5s, also known as "single layer DVDs".
[*]DVD9s, also known as "double layer DVDs".

DVD9s are too big to fit on a recordable DVD (DVD-R, DVD-RW, DVD+R, or DVD+RW).
So what DVD Shrink enables you to do is to selectively remove unwanted extras (FBI warnings, trailers, making-ofs,...), audio and/or subtitle tracks, thus progressively lowering the overal files size.

If they are still too big to fit on a DVD±R, DVD Shrink gives you the option to apply different levels of compression to each part you decided to keep (even when you decided to keep them all).

DVD5 discs do not need any kind of compression for them to fit on a DVD±R.
DVD Shrink will enable you to make 1:1 (meaning identical) copies.
However, you can still use DVD Shrink features to remove unwanted content.

Once DVD Shrink has done its job, taking between 15 to 50 minutes, you will only need the burning software of your choice (like Nero Burning Rom, Nero Express, RecordNow MAX,...), to write the file(s) created by DVD Shrink to a recordable DVD.


DVD Shrink users consider it a great software, giving results as good if not better than the equivalent commercial ones.

So whatever your DVD backup needs, give it a try, it's FREE!!

[code]DVDShrink GUIDES:
[url]http://www.mrbass.org/dvdshrink/[/url]
[url]http://www.afterdawn.com/guides/archive/dvd9_to_dvdr_with_dvd_shrink.cfm[/url][/code]

[code]**INSTALL NOTE**
No crack/patch/keygen/etc required. Just install. This is the FINAL fully functional version of DVDShrink. DVDShrink is freeware. It's just really hard to find sometimes.[/code]




" border="0" alt="DVDShrink 3 2 [b33z][h33t] preview 0"/>

related torrents
Torrent name
health
leech
seeds
Size
Rush Hour 3 iPod[b33z][h33t]
0
0
498.52 MB
0
Dragonlance Dragons of Autumn Twilight iPod[b33z][h33t]
0
0
671.28 MB
0
Futurama Benders Big Score iPod[b33z][h33t]
0
0
168.36 MB
0
Shoot Em Up iPod[b33z][h33t]
0
0
383.93 MB
0
Spruce DVD Maestro 2 9 915a[b33z][h33t]
0
0
23.78 MB
0
comments (0)