Other
Jan Hrebejk Pelisky AKA Cozy Dens
Torrent info
Name:Jan Hrebejk Pelisky AKA Cozy Dens
Torrent added: 2009-08-27 15:42:11
Torrent Files List
Pelisky.avi (Size: 1.39 GB) (Files: 3)
Pelisky.avi
1.36 GB
Pelisky.idx
176.06 KB
Pelisky.sub
23.54 MB
Announce URL: http://tpb.tracker.thepiratebay.org:80/announce
Torrent description
Jan Hrebejk - Pelisky AKA Cozy Dens (1999)

http://www.imdb.com/title/tt0167331/

Language Czech
Subtitles included: English, Czech, German, Russian vobsub

-------not my rip--------
found this on a private tracker, and stole the announce too
however, I don't agree with uploading subtitles in rar format to save a few MBs so I changed that

The story of Pelíšky, a.k.a. Cosy Dens, takes place in the Prague suburbs over the period of time leading to the Soviet-led invasion of Czechoslovakia on 21 August 1968. The setting is ideal for a political drama, but Czech artists prefer to make a comedy with political background. The story is told in such a warm, witty and funny way that it reminds us of the golden years of Czech movie making in the 1960s and early 1970s.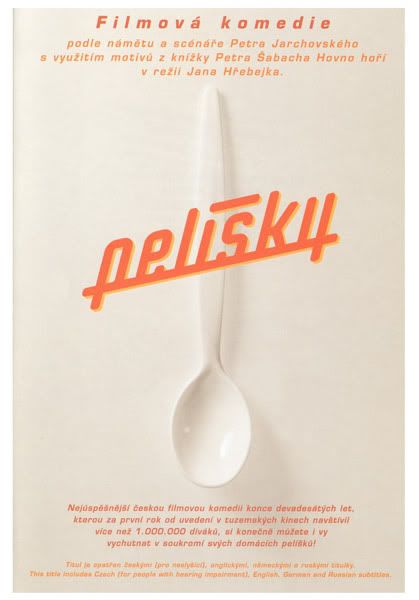 The story is centered in an apartment building in a Prague suburb where two families from different political camps live together. While the adults live in their world, their teenage kids fall in love, listen to Beatles, and do other things their parents don't understand or approve.




Funny and tragic at the same time, this film was an instant hit with domestic audiences.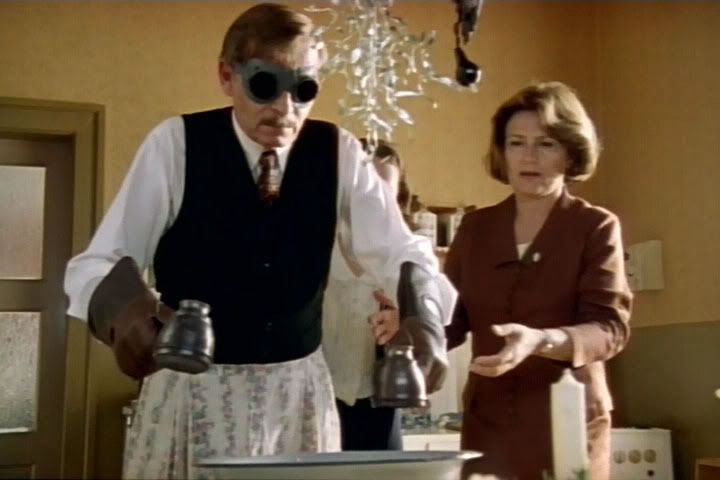 A deep human drama told through comedy, it captures the parallel realities of the three generations living side by side. In a gently comic and bittersweet manner, the story follows the families and their relationships as they struggle through events from the mundane to the tragic. As they go through personal loss, the life still manages to go on has been captured with deceptive ease.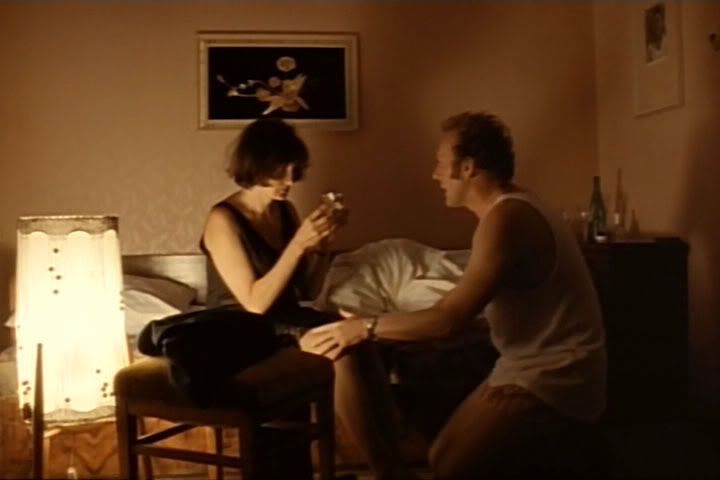 It is a beautifully understated story of ordinary people living their everyday lives.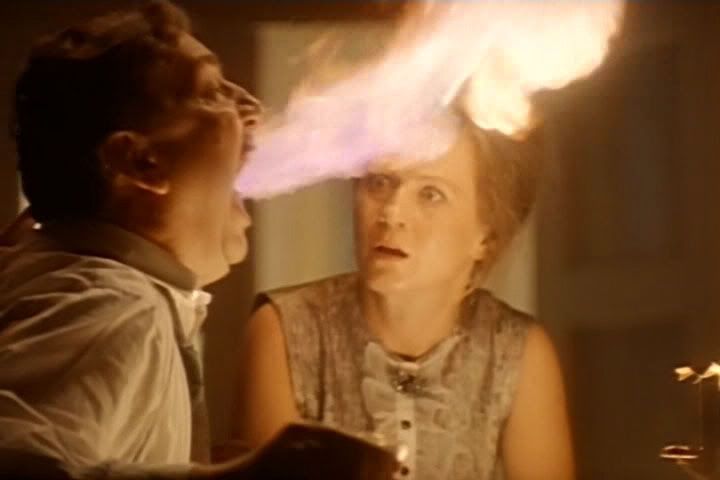 One of the most moving scenes of the movie shows the father playing the Czech anathem on the piano. In the background, the radio announces that the Soviet Army has just invaded Czechoslovakia. The father asks his daughter how to say "assholes" in Russian. As he is standing on the balcony, yelling at the Russians, you can hear the rumbling of Russian tanks in the distance.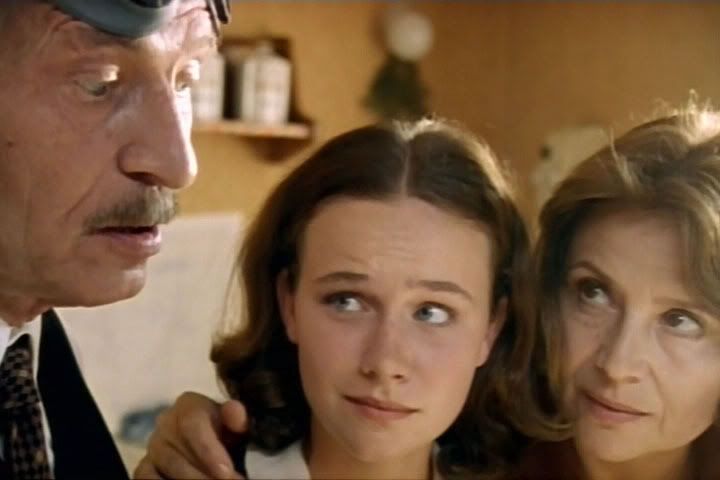 ~~~~~~ Pelisky.avi ~~~~~~

File Size (in bytes):...........................1,463,500,800

--- Video Information ---
Video Codec Name:...............................XviD ISO MPEG-4
Duration (hh:mm:ss):............................1:55:57
Frame Count:....................................173922
Frame Width (pixels):...........................720
Frame Height (pixels):..........................480
Aspect Ratio:...................................1.500
Frames Per Second:..............................25.000
Video Bitrate (kbps):...........................1533
......MPEG-4......B-VOP........................
Quality Factor (bits/pixel)/frame:..............0.177"

--- Audio Information ---
Audio Codec:....................................0x0055 MPEG-1 Layer 3
Audio Sample Rate (Hz):.........................48000
Audio Bitrate(kbps):............................136
Audio Bitrate Type ("CBR" or "VBR"):............VBR
Audio Channel Count:............................2

*********************************** FREAKYFLICKS ************************************

Freakyflicks is a free and open community dedicated to preserving and sharing cinematic art in the digital era. Our goal is to disseminate such works of art to the widest audience possible through the channels provided by P2P technology.

The Freakyflicks collection is limited to those films that have played an exceptional role in the history of cinema and its progression in becoming a great art. Films that are usually described as classic, cult, arthouse and avant-garde.

If you have films that fit this description feel free to share them and participate in our community. All you need do is include this tag in your upload and join us at the forum to announce your release.

http://freakyflicks.50webs.com

'If we all seed just 1:1, give at least what we take, this torrent will NEVER DIE'
related torrents
Torrent name
health
leech
seeds
Size
Jan Hrebejk Pupendo (2003)
0
0
1.00 GB
0
Cozy Dens (pelisky) [1999] Cz En Divx Dvdrip
0
0
814.00 MB
0
comments (0)