Windows
[ Sorcerian Forever [JRPG]
Torrent info
Name:[ Sorcerian Forever [JRPG]
Torrent added: 2009-08-27 14:19:50
Torrent Files List
Sorcerian Forever Clone CD Version.zip (Size: 597.93 MB) (Files: 1)
Sorcerian Forever Clone CD Version.zip
597.93 MB
Announce URL: http://underground-gamer.com/announce.php?passkey=9280459f731f14cde29d58ee381bac06
Torrent description
Torrent From: http://www.underground-gamer.com/

Sorcerian Forever
Published in Japan by Falcom in 1997.
Action / RPG
PC CD-ROM

The game is entirely in Japanese apart from some of the battle commands used outside town. I recommend playing the early DOS PC version (the only Sorcerian game to be translated) first to get aqainted with the game mechanics and menu systems. You start in town and must create a party, accept a quest and then leave.

This is a really fun game (once you get to grips with the Japanese town menu system). Party based action/ RPG involving semi-tactical side scrolling quests of varying difficulty. The usual character classes, leveling up, weapons, spells and other RPG fare are all present. I personally think this is the best in the series.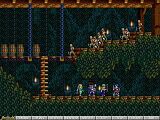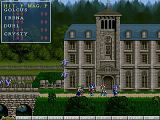 Here's a link to the Hardcore Gaming 101 overview of the entire series:
[url]http://hg101.classicgaming.gamespy.com/sorcerian/sorcerian.htm[/url]

The format is a CloneCD img compressed in a Zip file.

related torrents
Torrent name
health
leech
seeds
Size
MASSIVE PSX JRPG Torrent
0
0
41.21 GB
0
JRPG 2CD NTSC USA Valkyrie Profile USA tntvillage org
0
0
893.36 MB
0
PS2DVD Atelier Marie + Elie JRPG
0
0
897.22 MB
0
comments (0)