Metal
Entombed Discografia, [Lossy MP3 VBR] Death Metal Progetto Heavy Metal
Torrent info
Torrent Files List
Torrent description


[SIZE=20][color=blue]Entombed Discography [/SIZE][/color]





[SIZE=12][color=blue]Prefazione[/SIZE][/color]
Dopo le ultime relle di matal classico è tempo di un pò di vero Death Metal con i grandissimi, stupendi, stupefacenti Entombed, enorme band svedese che sa come infiammare gli animi di tutti i metallari mondiali. In questa discografia ho cercato di raggruppare tutti i dischi della band, comprei gli EP, i singles e i promo (come sempre del resto) e, sono certo, che anche questa volta non resterete delusi.
Auguro un buon download con la raccomandazione di non spaccarvi la testa contro qualche comodino mentre ascoltate la musica in camera, mi sentirei responsabile di questo.
Mi raccomando, sempre in seed al termine del down.

[SIZE=12][color=blue]Lista Album[/SIZE][/color]

01. 1989 - But Life Goes on - Demo [192 Kbps]
02. 1990 - Left Hand Path [192 Kbps]
03. 1991 - Crawl - EP [192 Kbps]
04. 1992 - Monkey Puss (Live In London) [128 Kbps]
05. 1992 - Stranger Aeons - EP [192 Kbps]
06. 1993 - Hollowman [192 Kbps]
07. 1993 - Out Of Hand [192 Kbps]
08. 1993 - Wolverine Blues [192 Kbps]
09. 1995 - Clandestine Reissue [192 Kbps]
10. 1997 - Entombed [192 Kbps]
11. 1997 - DCLXVI To Ride Shoot Straight and Speak the Truth - 2CD -(Ltd.Ed.Digipak) [192 Kbps]
12. 1997 - Family Favourites (Bonus Disc) - EP [192 Kbps]
13. 1997 - Live At Hultsfred [192 Kbps]
14. 1997 - Wreckage - EP [192 Kbps]
15. 1998 - Same Difference [192 Kbps]
16. 1999 - Black Juju [VBR]
17. 2000 - Uprising [192 Kbps]
18. 2000 - Uprising (Limited Edition US) [VBR]
19. 2001 - Morning Star [192 Kbps]
20. 2002 - Live In Skelleftea [192 Kbps]
21. 2002 - Sons Of Satan Praise The Lord - 2CD [192 Kbps]
22. 2002 - Wolverine Blues (Remastered with Bonus Track) [192 Kbps]
23. 2003 - Inferno [192 Kbps]
24. 2003 - Live In Gothenburg [192 Kbps]
25. 2003 - Retaliation (Promo) [192 Kbps]
26. 2004 - Averno [320 Kbps]
27. 2004 - Live At P3 Popstad [192 Kbps]
28. 2004 - Unreal Estate [320 Kbps]
29. 2005 - Live Waldrock Festival [VBR]
30. 2006 - Live Folkets Park Vaexjoe Sweden [VBR]
31. 2006 - When In Sodom - (EP) [VBR]
32. 2007 - Serpent Saints-The Ten Amendments [192 Kbps]


[SIZE=12][color=blue]Elenco brani[/SIZE][/color]







[color=red][SIZE=8]1989 - But Life Goes on - Demo[/SIZE][/color]

01. But Life Goes on
02. Shreds Of Flesh
03. The Truth Beyond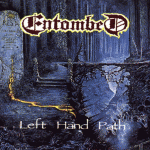 [color=red][SIZE=8]1990 - Left Hand Path[/SIZE][/color]

01. Left Hand Path
02. Drowned
03. Revel In Flesh
04. When Life Has Ceased
05. Supposed To Rot
06. But Life Goes On
07. Bitter Loss
08. Morbid Devourment
09. Abnormally Deceased
10. The Truth Beyond
11. Carnal Leftovers
12. Premature Autopsy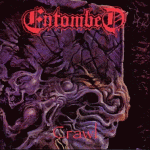 [color=red][SIZE=8]1991 - Crawl - EP[/SIZE][/color]

01. Crawl
02. Forsaken
03. Bitter Loss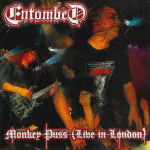 [color=red][SIZE=8]1992 - Monkey Puss (Live In London)[/SIZE][/color]

01. Living Dead
02. Revel In Flesh
03. Stranger Aeons
04. Crawl
05. But Life Goes On
06. Sinners Bleed
07. Evilyn
08. The Truth Beyond
09. Drowned
10. Left Hand Path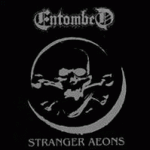 [color=red][SIZE=8]1992 - Stranger Aeons - EP [/SIZE][/color]

01. Stranger Aeons
02. Dusk
03. Shreds Of Flesh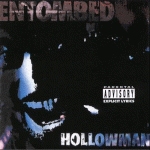 [color=red][SIZE=8]1993 - Hollowman[/SIZE][/color]

01. Hollowman
02. Serpent Speech
03. Wolverine Blues
04. Bonehouse
05. Put Off The Scent
06. Hellraiser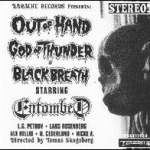 [color=red][SIZE=8]1993 - Out Of Hand[/SIZE][/color]

01. Out Of Hand
02. God Of Thunder
03. Black Breath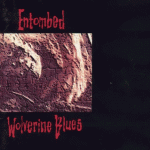 [color=red][SIZE=8]1993 - Wolverine Blues[/SIZE][/color]

01. Eyemaster
02. Rotten Soil
03. Wolverine Blues
04. Demon
05. Contempt
06. Full Of Hell
07. Blood Song
08. Hollowman
09. Heavens Die
10. Out Of Hand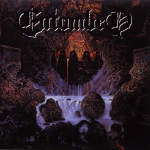 [color=red][SIZE=8]1995 - Clandestine Reissue[/SIZE][/color]

01. Living Dead
02. Sinner Bleed
03. Evilyn
04. Blessed Be
05. Stranger Aeons
06. Chaos Bleed
07. Crawl
08. Severe Burns
09. Through The Collonades
10. Dusk (Bonus Track)
11. Shreds Of Flesh (Bonus Track)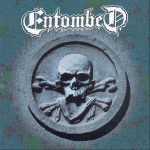 [color=red][SIZE=8]1997 - Entombed[/SIZE][/color]

01. Out Of Hand
02. Bod Of Thunder
03. Black Breath
04. Stranger Aeons
05. Dusk
06. Shreds Of Flesh
07. Crawl
08. Forsaken
09. Bitter Loss
10. Night Of The Vampire
11. State Of Emergency
12. Vandal X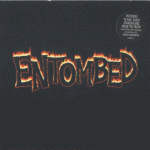 [color=red][SIZE=8]1997 - DCLXVI To Ride Shoot Straight and Speak the Truth

- 2CD - (Ltd.Ed. Digipak)[/SIZE][/color]

[color=red][SIZE=8]DISC 1[/SIZE][/color]
01. To Ride Shoot Straight And Speak The Truth
02. Like This With The Devil
03. Lights Out
04. Wound
05. They
06. Somewhat Peculiar
07. Dclxvi
08. Parasight
09. Damn Deal Done
10. Put Me Out
11. Just As Sad
12. Boats
13. Uffes Horrorshow
14. Wreckage

[color=red][SIZE=8]DISC 2[/SIZE][/color]
01. Kick Out The Jams (mc5 cover)
02. 21st Century Schizoid Man (king Crimson cover)
03. Bursting Out (Venom cover)
04. Under The Sun (Black Sabbath cover)






[color=red][SIZE=8]1997 - Family Favourites (Bonus Disc)[/SIZE][/color]

01. Kick Out The Jams
02. 21st Century Schizoid Man
03. Bursting Out
04. Under The Sun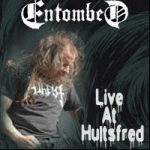 [color=red][SIZE=8]1997 - Live At Hultsfred[/SIZE][/color]

01. Parasight
02. To Ride Shoot Straight And Speak The Truth
03. Like This With The Devil
04. Out Of Hand
05. Lights Out
06. Night Of The Vampire
07. Serpent Speech
08. Demon
09. They
10. Hollowman
11. Left Hand Path
12. Damn Deal Done
13. Wreckage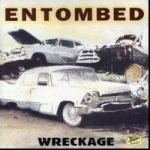 [color=red][SIZE=8]1997 - Wreckage - EP[/SIZE][/color]

01. DemonIC
02. Wreckage (Indy Cart) Lacreny Remix
03. Tear It Loose
04. Lost Demonic
05. The Ballad Of Hollis Brown
06. Satan Demonic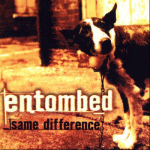 [color=red][SIZE=8]1998 - Same Difference[/SIZE][/color]

01. Addiction King
02. The Supreme Good
03. Clauses
04. Kick In The Head
05. Same Difference
06. Close But Nowhere Near
07. What You Need
08. High Waters
09. 20 Vision
10. The Day The Earth
11. Smart Aleck
12. Jack Worm
13. Wolf Tickets






[color=red][SIZE=8]1999 - Black Juju[/SIZE][/color]

01. Mesmerization Eclipse
02. Vices By Proxy
03. Black Juju
04. Sentimental Funeral
05. Ter It Loose
06. Lost
07. Ballad Of Hollis Brown
08. Satan




" border="0" alt="Entombed Discografia, [Lossy MP3 VBR] Death Metal Progetto Heavy Metal preview 34"/>

[color=red][SIZE=8]2000 - Uprising[/SIZE][/color]

01. Seeing Red
02. Say In Slugs
03. Wont Back Down
04. Insanitys Contagious
05. Something Out Of Nothing
06. Scottish Hell
07. Time Out
08. The Itch
09. Year In Year Out
10. Returning To Madness
11. Come Clean
12. In The Flesh




" border="0" alt="Entombed Discografia, [Lossy MP3 VBR] Death Metal Progetto Heavy Metal preview 34"/>

[color=red][SIZE=8]2000 - Uprising (Limited Edition US)[/SIZE][/color]

01. Seeing Red
02. Say In Slugs
03. Wont Back Down
04. Insanitys Contagious
05. Something Out Of Nothing
06. Scottish Hell
07. Time Out
08. The Itch
09. Year In Year Out
10. Returning To Madness
11. Come Clean
12. In The Flesh
13. Superior
14. The Only Ones
15. Wrods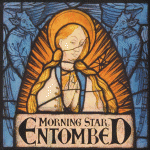 [color=red][SIZE=8]2001 - Morning Star[/SIZE][/color]

01. Chief Rebel Angel
02. I For An Eye
03. Bringer Of Light
04. Ensemble Of The Restless
05. Out Of Heaven
06. Young Man Willing
07. Year One Now
08. Fractures
09. When It Hits Home
10. City Of Ghosts
11. About To Die
12. Mental Twin






[color=red][SIZE=8]2002 - Live In Skelleftea[/SIZE][/color]

01. Chief Rebel Angel
02. Out Of Hand
03. To Ride Shoot Straight And Speak The Truth
04. I For An Eye
05. Say It In Slugs
06. Ensemble Of The Restless
07. Wolverine Blues






[color=red][SIZE=8]2002 - Sons Of Satan Praise The Lord - 2CD[/SIZE]

[/color]

[color=red][SIZE=8]DISC 1[/SIZE][/color]
01. Black Breath (Repulsion)
02. Albino Flogged In Black (Stillborn)
03. March Of The S.O.D. (S.O.D.)
04. Sergeant D And The S.O.D. (S.O.D.)
05. Some Velvet Morning (Lee Hazlewood)
06. One Track Mind (Motorhead)
07. Hollywood Babylon (Misfits)
08. Night Of The Vampire (Roky Eriksson)
09. God Of Thunder (Kiss)
10. Something I Learnt Today (Husker Du)
11. 21st Century Schizoid Man (King Crimson)
12. Black Juju (Alice Cooper)
13. Amazing Grace (Punk Version)

[color=red][SIZE=8]DISC 2[/SIZE][/color]
01. Satan (The Dwarves)
02. Hellraiser (Christopher Young)
03. Kick Out The Jams (mc5)
04. Yout Juice (Bad Brains)
05. Bursting Out (Venom)
06. State Of Emergency (Stiff Little Fingers)
07. Under The Sun (Black Sabbath)
08. Vandal X (Unsane)
09. Tear It Loose (Twisted Sister)
10. Scottish Hell (Dead Horse)
11. The Ballad Of Hollis Brown (Bob Dylan)
12. Mesermization Eclipse (Captain Beyond)
13. Lost (JerrysKids)
14. Amazing Grace (Mellow Drunk Version)






[color=red][SIZE=8]2002 - Wolverine Blues (Remastered with Bonus Track)

[/SIZE][/color]

01. Eyemaster
02. Rotten Soil
03. Wolverine Blues
04. Demon
05. Contempt
06. Full Of Hell
07. Blood Song
08. Hollowman
09. Heavens Die
10. Out Of Hand
11. State Of Emergency






[color=red][SIZE=8]2003 - Inferno[/SIZE][/color]

01. Retaliation
02. The Fix Is In
03. Incinerator
04. Children Of The Underworld
05. Thats When I Became A Satanist
06. Nobodaddy
07. Intermission
08. Young And Dead
09. Descent Into Inferno
10. Public Burning
11. Flexing Muscles
12. Skeleton Of Steel
13. Night For Day






[color=red][SIZE=8]2003 - Live In Gothenburg[/SIZE][/color]

01. Intro
02. Retaliation
03. Abnormally Deceased
04. The Fix Is In
05. Stranger Aeons
06. Damn Deal Done
07. Incinerator
08. children Of The Underworld
09. Close But Nowhere Near
10. Seeing Red
11. Out Of Heaven
12. Flexing Muscles
13. Wreckage
14. Intermission
15. Chief Rebel Angel
16. Demon
17. The Truth Beyond
18. I For An Eye
19. Out Of Hand





[color=red][SIZE=8]2003 - Retaliation (Promo)[/SIZE][/color]

01. Retaliation






[color=red][SIZE=8]2004 - Averno[/SIZE][/color]

01. When Humanitys Gone
02. There Are Horrors Of 1000 Nightmares
03. Random Guitar
04. Retaliation (Video Edit)
05. Albino Flogged In Black (Video Edit)






[color=red][SIZE=8]2004 - Live At P3 Popstad[/SIZE][/color]

01. Live At P3 Popstad (uNICO FILE 53:24)




/1/w160.png

[color=red][SIZE=8]2004 - Unreal Estate[/SIZE][/color]

01. Dclxvi
02. Chief Rebel Angel
03. Say It In Slugs
04. Iit Is Later Than You Think
05. Returning To Madness
06. Mental Twin
07. Night Of The Vampire
08. Unreal Estate
09. In The Flesh
10. Something Out Of Nothing
11. Left Hand Path (Outro)






[color=red][SIZE=8]2005 - Live Waldrock Festival[/SIZE][/color]

01. Chief Rebel Angel
02. Damn Deal Done
03. Out Of Hand
04. I For An Eye
05. Heavens Die
06. Crawl
07. Seeing Red
08. Hollowman
09. To Ride Shoot Straight And Speak The Truth
10. Left Hand Path






[color=red][SIZE=8]2006 - Live Folkets Park Vaexjoe Sweden[/SIZE][/color]



01. Eyemaster
02. Serpent Speech
03. Damn Deal Done
04. Revel In Flesh
05. To Ride Shoot Straight And Speak The Truth
06. Just As Sad
07. Out Of Hand
08. Retaliation
09. I for An Eye
10. Somewhat Peculiar
11. The Fix Is In
12. Night Of The Vampire
13. Left Hand Path
14. Chief Rebel Angel
15. Demon
16. Wolverine Blues
17. Supposed To Rot
18. Outro




/1/w160.png

[color=red][SIZE=8]2006 - When In Sodom - (EP)[/SIZE][/color]

01. When In Sodom
02. Carnage
03. Thou Shalt Kill
04. Heresy
05. Amen







[color=red][SIZE=8]2007 - Serpent Saints-The Ten Amendments[/SIZE][/color]



01. Serpent Saints
02. Masters Of Death
03. Amok
04. Thy Kingdom Koma
05. When In Sodom
06. In The Blood
07. Ministry
08. The Dead, The Dying And The Dying To Be Dead
09. Warfare, Plague, Famine, Death
10. Love Song For Lucifer



[color=red][color=orange][::Recensione::][/color][/color]

Gli Entombed sono un gruppo death metal svedese che venne formato nel 1989 col nome di Nihilist. Gli Entombed furono fra i pionieri del death metal scandinavo, che crearono all'inizio degli anni '90 aggiungendo influenze punk hardcore e rock'n'roll.

Biografia

Alla fine degli anni ottanta i Nihilist pubblicano alcuni demo di death metal aggressivo e senza compromessi. Il nome viene poi cambiato (causa omonimia di altro gruppo) con Entombed (sepolti). Sarà il loro primo LP ufficiale del 1990, Left Hand Path (percorso sinistro) edito da Earache Records, ad influenzare il sound e gli schemi del Death Metal mondiale. E' il suono delle chitarre a fare la parte del leone : profondissimo e corposo, sarà il loro marchio di riconoscimento e quello di tutta la scena denominata Swedish Death Metal di cui fanno parte band come Dismember, Grave e Unleashed . Le composizioni sono una più sorpendente dell' altra mostrando una attidudine compositiva varissima e mai ripetitiva . Si va dalle sfuriate che sfociano in melodie tremende della title-track, alle venature più prettamente punk/hard-core di Reveal In Flesh, dal death metal senza sosta di But Life Goes On alle intenzioni più calcolate di Bitter Loss . L' eta media del quintetto è diciotto anni . Segue un tour europeo, ma alle prime glorie seguono i primi dissapori dato che il cantante Lars Göran Petrov spiazza tutti e lascia la band, così che il vocalist del secondo LP ( Clandestine ) sarà il batterista Nicke Andersson . Il secondo album segue la streda del predecessore con alcuna accortezze tecniche (si parla anche di 10-12 riff per song) e brani più cadenzati che dal vivo scuotono il pubblico . Ma il vero cambiamento ed il grande successo arrivano con il terzo disco : Wolverine Blues ( 1993 ). Il suono perde la componente "cadaverica" ma guadagna in ruvidezza ed impatto grazie anche alle rocciose pentatoniche di Cederlund ed Hellid . La velocità non è quella dei lavori precedenti, ma l'intensità di ogni singolo pezzo è davvero coinvolgente .Il lavoro alla voce di LG Petrov, tornato nella band già a metà del precedente tour, è di grande spessore . Il cambiamento stilistico degli entombed prende il nome di Death and roll .

[color=red][color=orange][::Formazione recente::][/color][/color]

* Lars Göran Petrov - voce
* Nico Elgstrand - basso
* Alex Hellid - chitarra
* Olle Dahlstedt - batteria



[color=red][color=orange][::Ex membri::][/color][/color]

Cantanti

* Johnny Dordevic
* Orvar Säfström

Chitarristi

* Uffe Cederlund

Bassisti

* Jörgen Sandström
* Lars Rosemborg
* David Blomqvist

Batteristi

* Nicke Andersson (anche cantante e occasionalmente chitarrista)
* Peter Stjärnvind

[color=red][color=orange][::NOTE::][/color][/color]

In seed 24 ore al giorno a 30 Kbps minimo, per piacere rimanete in seed al

termine.
related torrents
comments (0)