Action
[cinemageddon org] Fantastic Four [1994/VHSRIP/XViD]
Torrent info
Torrent Files List
Torrent description
Torrent From: http://cinemageddon.org/


" border="0" alt="[cinemageddon org] Fantastic Four [1994/VHSRIP/XViD] preview 0"/>
[video=http://youtube.com/watch?v=RPcpD07LzGU]
When Reed Richards, Sue and Johnny Storm and pilot Ben Grimm take a premature space flight on a new shuttle, they find themselves massively bombarded with cosmic radiation. Barely managing to re-enter and land safely, the quartet find themselves forever transformed with superpowers. Deciding to use these new powers to help people, they form the Fantastic Four, a superhero team dedicated to the protection of Earth from menaces like the Latverian King Dr. Doom and Galactus, the planet consumer.





Requested by smcgugin, I believe. I am not a comic fan, and haven't watched more than five minutes of this. I'll tell you what I know. It's a VHS rip of the 1994 movie that was made just to hold on to the rights of the FF4, it was never even intended for release. The quality (in regards to both the movie, and the video/audio) is lacking. It's the best version I've ever found, and it's certainly watchable for any fan/collector. The characters in masks are hard to understand, because they never did any voice-overs to fix the muffled speech of the actors.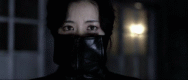 Check out my other uploads.

" border="0" alt="[cinemageddon org] Fantastic Four [1994/VHSRIP/XViD] preview 0"/>
related torrents
comments (0)