Animation
Hulk VS Thor DVDrip (NW CRG PILL)
Torrent info
Name:Hulk VS Thor DVDrip (NW CRG PILL)
Torrent added: 2009-08-22 13:46:22
Torrent Files List
NFO OPEN IN NOTEPAD(1).nfo (Size: 379.98 MB) (Files: 2)
NFO OPEN IN NOTEPAD(1).nfo
0.53 KB
Hulk VS Thor DVDrip (NW-CRG-PILL).avi
379.97 MB
Announce URL: http://open.tracker.thepiratebay.org/announce
Torrent description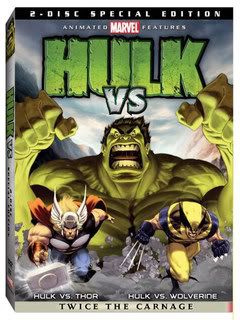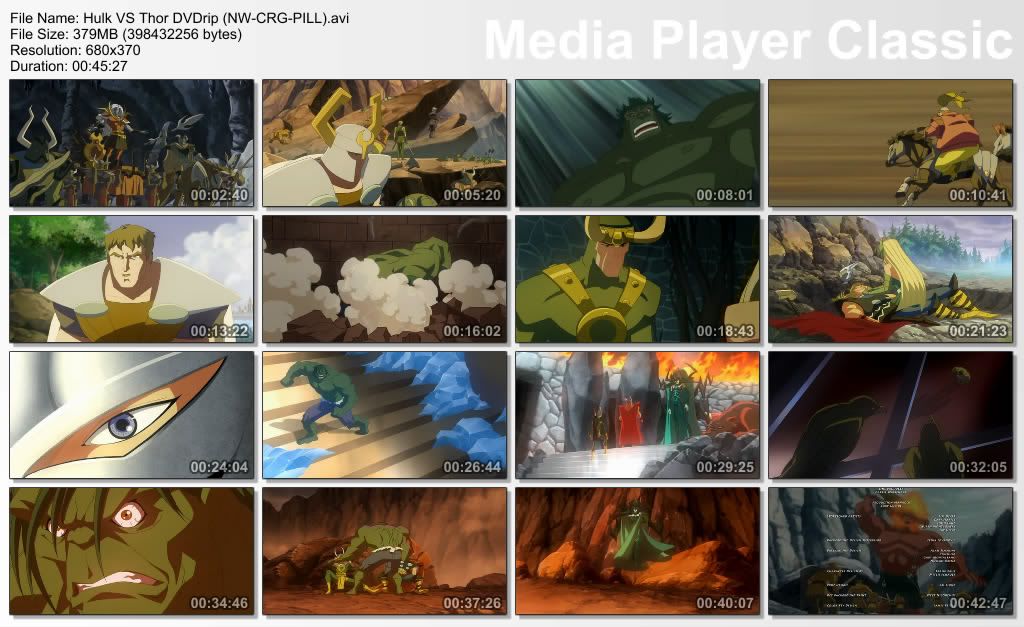 Directors:
Sam Liu
Frank Paur
Writers:
Craig Kyle (written by)
Christopher Yost (written by)
Release Date:27 January 2009 (USA)
Genre:Animation | Action
Tagline:Twice the carnage. Double the smash.
Plot:Two stories featuring Marvel's anti-hero The Incredible Hulk and his encounters with the X-Man Wolverine and the god known as Thor.

Mark Acheson ... Sabretooth (voice)
Michael Adamthwaite ... Balder (voice)
Steve Blum ... Wolverine (voice) (as Steven Blum)
Jay Brazeau ... Volstagg (voice)
Grey DeLisle ... Sif (voice)
Qayam Devji ... Bruce Junior (voice)
Paul Dobson ... Hogun (voice)
Brian Drummond ... Additional Voices (voice)
Jonathan Holmes ... Fandral (voice)
Janyse Jaud ... Lady Deathstrike / Hela (voice)
Bryce Johnson ... Bruce Banner (voice)
Tom Kane ... The Professor (voice)
Scott McNeil ... Additional Voices (voice)
Graham McTavish ... Loki (voice)
Colin Murdock ... Omega Red (voice)
Nolan North ... Deadpool (voice)
Nicole Oliver ... Betty Ross / Additional Voices (voice)
Fred Tatasciore ... Hulk (voice)
French Tickner ... Odin (voice)
Kari Wahlgren ... Amora / Enchantress (voice)
Matthew Wolf ...
related torrents
Torrent name
health
leech
seeds
Size
spawn season 1 DVDrip (NW CRG pill)
0
0
1.37 GB
0
XIII TheConspiracy DVDrip (NW CRG PILL)
0
0
1.37 GB
0
RegVac Registry Cleaner (NW CRG pill)
0
0
3.59 MB
0
The Burrower's DVDscr(NW CRG pill)
0
0
698.83 MB
0
Thriller DVDrip (NW CRG PILL)
0
0
610.62 MB
0
comments (0)