PS X
Complete NTSC US PSX Collection I NTSC US/Various/1995
Torrent info
Torrent Files List
Torrent description
Torrent From: http://www.underground-gamer.com/




NTSC-US PSX Collection Index
# A B C D E F G H I J K L M1 M2 N O P Q R S T U V W X Y Z Demos - (browse all)
[color=#990000]Project Page[/color]
[color=#990000]Psx Wikipedia Project[/color]



This packages contains all of the ntsc-us playstation games in the I catagory. The games range in format with all standard formats, but all are tested in epsxe and confirmed full and working prior to being posted. All games are compressed with the serial tag in the title for recognition purposes. Further information on each game can be aquired by clicking the text link below the screenshot for the game you would like more info on.


The Following Games are in this torrent :


1 - In The Hunt [SLUS-00172] - 2d Shoot em up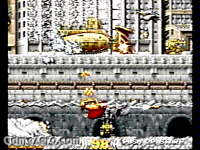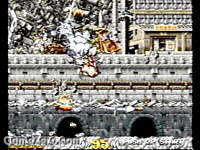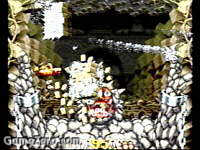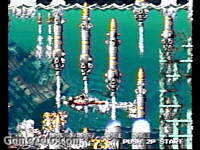 Details [Images seen above]

[quote]Send the enemy to Davy Jones' locker by yourself or in simultaneous two-player action. In The Hunt, for the Sony PlayStation is the home conversion of IREM's coin-op by the same name. Combat spreads out before you in six levels of action, with a whole arsenal of weapons at your disposal. And it's a good thing too, because you'll need every once of firepower you can muster to complete this mission.[/quote]


2 - IHRA Drag Racing [SLUS-01097]

Details Images

[quote]Who's got the meanest machine on the strip? Hopefully you've got the stuff to get the job done, as you'll have to endure the most heated 1 or 4 and 1 or 8 mile racing known to man. You'll speed down nine fully sanctioned IHRA tracks, enjoying (or not enjoying) variable weather conditions in addition to both day and night racing action. Choose from more than 50 vehicles to take into battle, including late models and classic beasts of the speedway. [/quote]


3 - Impact Racing [SLUS-00225]

Details Images

[quote]If there's one way to describe Impact Racing, it's "nerve-wracking." Unlike traditional racing games, where the only objective is finishing the race with the best position, each Impact race requires the completion of two missions, each equally intense: Complete laps before the allotted time expires (and this usually comes down to a second or two); and destroy a certain number of cars. Concentrate on one and not the other, and you'll quickly be slamming your Playstation controller on the floor in frustration. You'll see....[/quote]


4 - In Cold Blood (1of2) [SLUS_012.94] / In Cold Blood (2of2) [SLUS_013.14]

Details Images

[quote]In Cold Blood is a third person spy thriller. You are an an MI5 secret agent who has lost his memory after having been betrayed and left for dead. Make your way through 9 missions as you figure out what happened and what you're gonna do about it.[/quote]


5 - Incredible Crisis [SLUS-01225]

Details Images

[quote]It is Grandma's birthday and everyone has promised to come home early to celebrate. Unfortunately, today is the going to be one of the worst days ever. You will guide each family member through a series of 25 mini-games that represent each character's day.[/quote]


6 - Incredible Hulk - The Pantheon Saga [SLUS-00150]




Details Images

[quote]The story starts out with Hulk being captured by members of Pantheon, who want to use him for experiments. While en route to a secret lab, the ship carrying the Hulk crashes, where you take control of the Hulk as he smashes his way through 14 levels of action. Luckily, the Hulk is a smashing machine and can execute 25 different offensive and defensive combinations including the Thunder Clap, Vortex Spin, and Floor Smash. Get angry and help the Hulk escape from his captors in THE INCREDIBLE HULK: The Pantheon Saga.[/quote]


7 - Independence Day [SLUS-00221]
teh aliens are invading zomg (lol had to leave this)

Details Images

[quote]INDEPENDENCE DAY brings the alien blasting action of the movie to the PlayStation. Aliens are invading Earth, and you are the only person who can stop them. Take the controls of a fighter plane and fight through 13 missions in cities across the globe.[/quote]


8 - Inspector Gadget - Gadget's Crazy Maze [SLUS-01267]

Details Images

[quote]One of the most beloved cartoon series of all time is now not only a live-action movie starring Matthew Broderick, but a truly delightful video game as well! Join the clueless detective in his most grueling test of all time. You'll control Gadget through five massive worlds, each full of complex challenges and puzzles that only the good Inspector's battery of devices can solve.[/quote]


9 - Intelligent Qube [SCUS-94181]

Details Images

[quote]What Intelligent Qube Is About:
You live in a world inhabited by large blocks, and your only purpose in life is to eliminate them. [/quote]


10 - International Track & Field 2000 [SLUS-00987]

Details Images

[quote]Try to become the world's greatest athlete in INTERNATIONAL TRACK & FIELD. You can compete in 11 events: the 100-meter dash, 110-meter hurdles, long jump, triple jump, high jump, pole vault, hammer throw, javelin, discus, shot put, and 100-meter freestyle swimming.[/quote]


11 - Interplay Sports Baseball 2000 [SLUS-00850]




Details Images

[quote]Bottom of the 9th, two outs, and the game is tied. Bagwell steps up to the plate. He takes the first two pitches for strikes. The pitcher delivers the ball, and Bagwell knocks it out of the park. Astros win! Astros win! Live moments like these with INTERPLAY SPORTS BASEBALL 2000. Thanks to a Major League Baseball license, all of the teams, players, and stadiums are here.[/quote]


12 - Inuyasha - A Feudal Fairy Tale [SLUS-01534]

Details Images

[quote]Based on the comic by the great manga artist Rumiko Takahashi Bandai is proud to present INUYASHA for the PlayStation game console! Battle your way through the thrilling world of INUYASHA and unlock new characters for hours of pulse-pounding fighting action! Go head-to-head against a friend or team up in tag-team and versus modes! In this fight for fun you'll always come out the winner.[/quote]


13 - Invasion From Beyond - B-Movie [SLUS-00709]

Details Images

[quote]Invasion From Beyond is inspired by the science fiction B-movies of the 1950s. Martians are out to take over the Earth and you are the planet's last hope. Fight your way through 30 expansive mission that have varying mission objectives including escort duty, bombing runs, and tactical superiority missions. [/quote]


14 - Iron & Blood - Warriors of Ravenloft [SLUS-00378]

Details Images

[quote]In IRON & BLOOD: Warriors of Ravenloft, you and your party are trying to pass through the realm of Ravenloft. However, you are caught in the conflict between Strahd von Zarovich and Lord Soth. In order to escape Ravenloft and continue on your way, you must fight the most malicious and evil monsters in all the land. Choose from any of the 16 playable characters including warriors, mages, elves, and other classes to lead the fight. With over 250 moves and combos, there is plenty ADVANCED DUNGEONS AND DRAGONS action.[/quote]



15 - Iron Soldier 3 [SLUS-01061]

Details Images

[quote]With the rapid industrialization of the world, huge corporations became more powerful. Now, those corporations are constantly clashing with democratic governments for control over the world's resources. PENTA Industries is attacking the United Republic, one of the last free countries. You must pilot the Iron Soldier, a 42-foot tall robot, and defend the Republic.[/quote]


16 - Ironman & X-O Manowar in Heavy Metal [SLUS-00235]




Details Images

[quote]In IRON MAN or X-O MANOWAR IN HEAVY METAL, the world is under attack and only Iron Man and X-O Manowar can save the planet. You can choose either character and battle through eight levels that take place in exotic locales like Nuclear Plant, Stark Enterprises, New York City, Rain Forest, Isle, Drill Platform, Dromak Ship and Cyberspace. Both characters have a large number of punch and kick combos that will make dispatching the bad guys easier. However, you can eliminate the enemy much more quickly with special moves[/quote]


17 - Irritating Stick [SLUS-00775]

Details Images


[quote]As the player progresses through the mazes, new obstacles are added including giant robots with moving parts that force you towards the walls. While the television show has never made it to United States, the videogame has. If you want something different, give IRRITATING STICK a try.[/quote]


18 - ISS Pro Evolution [SLUS-01014]

Details Images

[quote]The world's most popular sport makes a return to the PlayStation with ISS PRO EVOLUTION. You can choose from a number of international and league teams, then hit the field and play a single game in the Exhibition mode. Season mode offers the challenges of trying to win a league championship, or you can try to win an international title in one of the Cup tournaments. [/quote]


19 - ISS Soccer Pro '98 [SLUS-00674]

Details Images

[quote]INTERNATIONAL SUPERSTAR SOCCER PRO '98 begins to blur the lines between videogames and reality. You can choose from 36 international teams and hit the field in the Training mode to work on strategies and tactics. When you are ready for some action, play a single game in the Exhibition mode.[/quote]

20 - Italian Job [SLUS-01457]

Details Images

[quote]Based on a 1969 British film of the same name, THE ITALIAN JOB is packed with the sort of retro style and high-adrenaline plots that will have people talking about it for years to come. Structured like a full-length movie, this third-person driving adventure blends classic storytelling with high AI and creative challenges to create a gripping ride.[/quote]

21 - International Track & Field [SLUS-00238]

Details Images

[quote]Try to become the world's greatest athlete in INTERNATIONAL TRACK & FIELD. You can compete in 11 events: the 100-meter dash, 110-meter hurdles, long jump, triple jump, high jump, pole vault, hammer throw, javelin, discus, shot put, and 100-meter freestyle swimming.[/quote]



22 - Intellivision Classics [SLUS-00906]

Details Images

[quote]You get 30 Intellivision classics: Armor Battle, Astromash, Auto Racing, Baseball, Basketball, Boxing, Checkers, Chess, Football, Frog Bog, Golf, Hockey, Hover Force, Las Vegas Poker 'n Blackjack, Night Stalker, Pinball, SeaBattle, Shark! Shark!, Sharp Shot, Skiing, Snafu, Soccer, Space Armada, Space Battle, Space Hawk, Spiker, Super Pro Volleyball, Stadium Mud Buggies, Star Strike, Sub Hunt, and Tennis. INTELLIVISION CLASSIC GAME[/quote]





I have a big respect for those users from here which even bought games for this torrent a lot thanks goes to mgulbran, startrekker and everyone else who helped to find the last missing games for this torrent. if it goes on like this the A J H and K letters will be up soon as well - gbk -


Please check [size=4]Here[/size] for games we desperatley need to complete other letters of this collection.

Thank you!
related torrents
comments (0)