Comics
Wonder Woman v1 pt3 111 185 (60 69)(Catseye2001) h33t
Torrent info
Torrent Files List
Torrent description
Part 3 of the Wonder Woman v1 collection. This torrent contains issues 111-185, running from 1960-1969.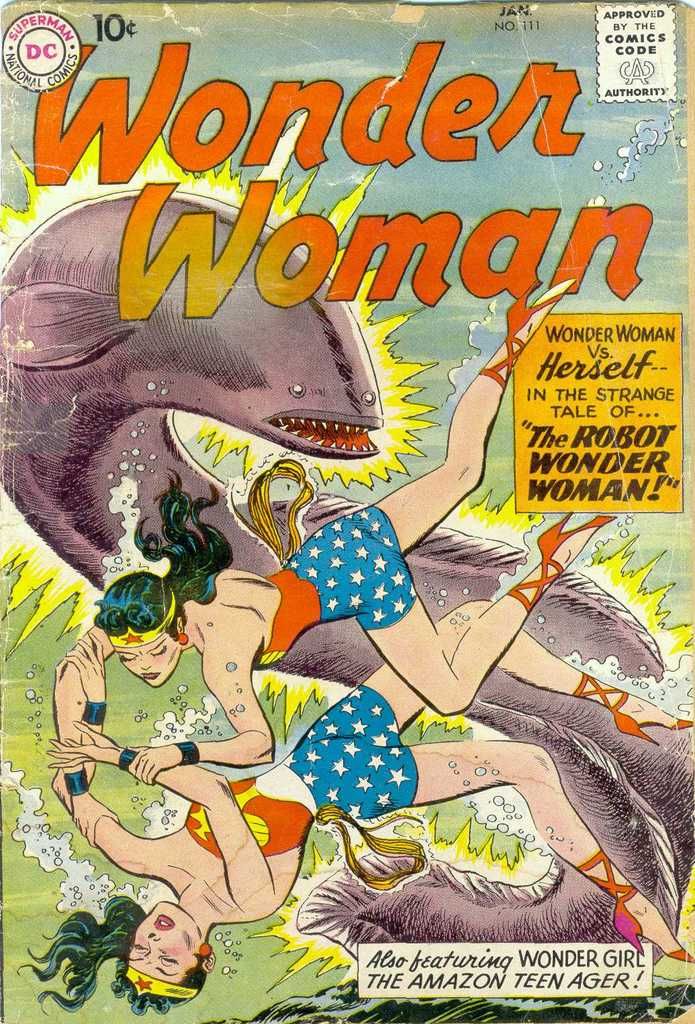 Snipped from Wikipedia:
In the 1960s, regular scripter Robert Kanigher adapted several gimmicks which had been used for Superman. As with Superboy, Wonder Woman's "untold" career as the teenage Wonder Girl was chronicled. Then followed Wonder Tot, the infant Amazon princess (in her star-spangled jumper) who experienced improbable adventures with a genie she rescued from an abandoned treasure chest. In a series of "Impossible Tales," Kanigher teamed all three ages of Wonder Woman; her mother, Hippolyta, joined the adventures as "Wonder Queen".
Yes, you read that right.
Wonder Girl.


And Wonder Tot.


And more, including the delightful escapades of the whole "Wonder Family," which you will have to download the torrent to see.

Enjoy, seed, yada yada.
related torrents
comments (0)