Audio books
VocabULearn (JAPANESE) all 13 discs Audio Books
Torrent info
Torrent Files List
Torrent description
VocabULearn (JAPANESE) all 13 discs Audio Books

A great Set of cds for Japanese language learning

As always here is the cover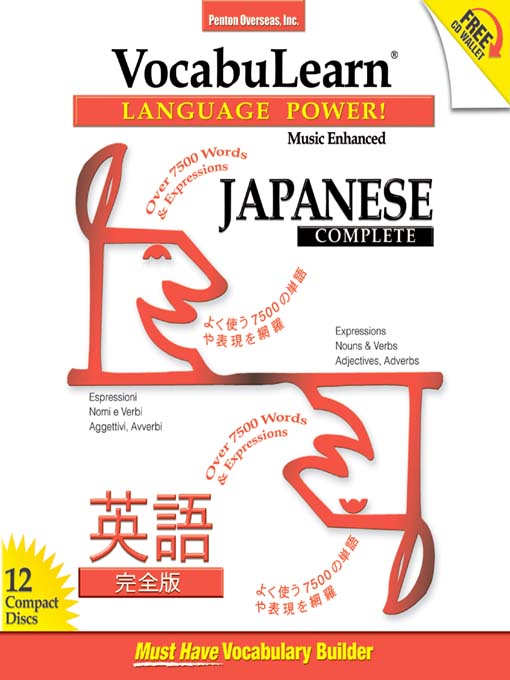 Vocabulearn - The One and Only Audio Foreign Language Vocabulary Builder Language learners know that after
acquiring basic words, phrases, and grammar, expanding foreign language vocabulary is essential to developing
the power to really communicate in the new language. Vocabulearn is unique in its ability to build a broad
vocabulary. Words are organized into the categories nouns, adjectives and adverbs, expressions and verbs: Level
1 contains the 2500 most frequently used words and phrases. Levels 2 and 3 move on to increasingly more complex
words and phrases.
related torrents
comments (0)