Other
Leonard Cohen Coming Back To YouTube An Unofficial Film of the 2008 Tour (XviD) o Demonoid com o 527
Torrent info
Name:Leonard Cohen Coming Back To YouTube An Unofficial Film of the 2008 Tour (XviD) o Demonoid com o 527
Torrent added: 2008-12-19 20:35:29
Torrent Files List
Leonard Cohen - Coming Back To YouTube (DVD Cover).jpg (Size: 1.48 GB) (Files: 4)
Leonard Cohen - Coming Back To YouTube (DVD Cover).jpg
1.37 MB
Leonard Cohen - Coming Back To YouTube (XviD).avi
1.48 GB
Leonard Cohen - Coming Back To YouTube.jpg
201.50 KB
Torrent_downloaded_from_Demonoid.com.txt
0.05 KB
Announce URL: http://inferno.demonoid.com:3402/announce
Torrent description
\'An Unofficial Film of the 2008 Tour\'.

I tell you, friends, this took EFFING AGES to put together! The idea sounds simple: select the best versions from YouTube (and a couple of other sources) of every song that Leonard Cohen played on his latest tour, put them all together, equalise the sound, standardise the video, convert to XviD...

Still, all done now, and we (vanderlay and hoochie played a big part in the making of this) hope you enjoy it!

Be sure to buy the official concert DVD when it is released in March 2009. This is only a stopgap....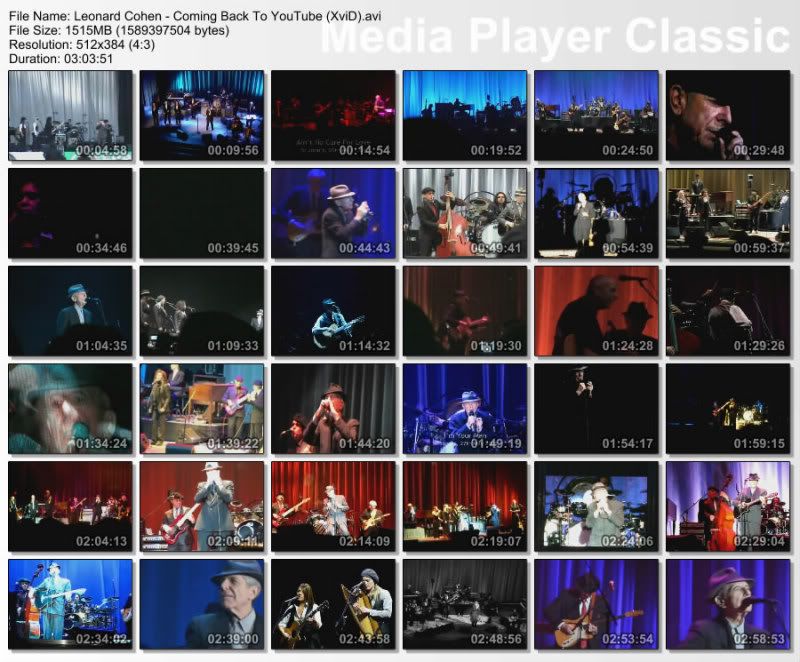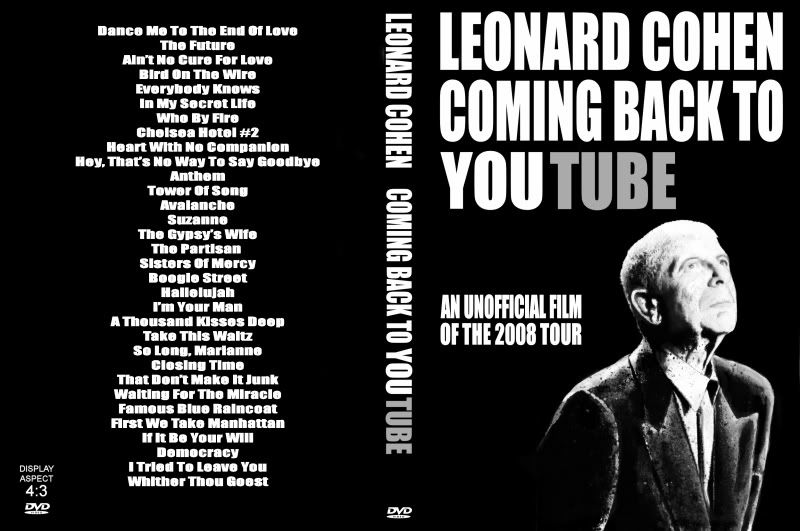 related torrents
Torrent name
health
leech
seeds
Size
comments (0)