Music - Other
Ezekrowd Unknown Destination 2008 (Vol 1)
Torrent info
Name:Ezekrowd Unknown Destination 2008 (Vol 1)
Torrent added: 2008-09-18 15:40:22
Torrent Files List
00 - Ezekrowd - Unknown Destination 2008 (Final Mix).cue (Size: 181.99 MB) (Files: 3)
00 - Ezekrowd - Unknown Destination 2008 (Final Mix).cue
1.98 KB
Ezekrowd - Unknown Destination 2008 (Final Mix).mp3
181.98 MB
Ezekrowd - Unknown Destination 2008 (Vol. 1).NFO
2.69 KB
Announce URL: http://www.torrent411.com:56969/announce
Torrent description
***ATTENTION*** pour que ce torrent fonctionne vous devez posséder un compte sur www.torrent411.com et ensuite entrez votre passkey manuellement (torrent411.com:56969/passkeyici/announce) ou re-télécharger le torrent du site. Merci! ***ATTENTION***

Ezekrowd - Unknown Destination 2008 (Vol.1)


Artist................: Ezekrowd - Various Artists
Album................: Ezekrowd - Unknown Destination 2008 (Vol.1)
Genre................: Electronic
Style................: Trance
Year.................: 2008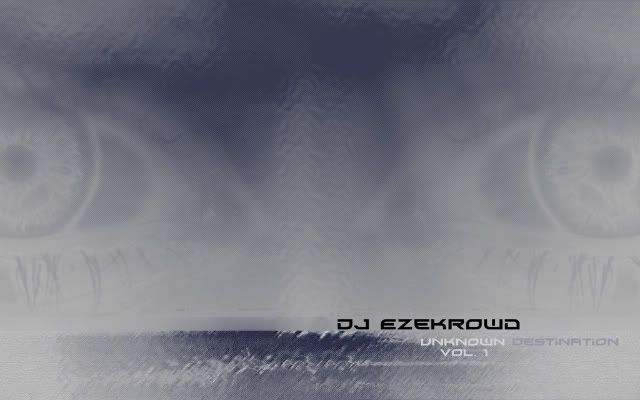 Tracklist

1. (00:06:20) M6 - Destination 6 (Ezekrowd's Original Mix)
2. (00:07:02) Above & Beyond - Can't Sleep (Original Mix)
3. (00:03:12) Alex Bartlett feat. Anthya - Touch The Sun
4. (00:02:06) Markus Schulz feat. Departure - Cause You Know (Ezekrowd Hard Dub Mix)
5. (00:04:32) Wippenberg - Promisedland (Nic Chagall Mix)
6. (00:06:25) Cosmic Gate - Body Of Conflict (Extended Vocal Mix)
7. (00:04:01) Ocean Lab - Satellite (Above & Beyond Original Mix)
8. (00:05:59) Andain - Beautiful Things (Gabriel & Dresden Mix)
9. (00:06:10) Agnelli & Nelson - Wear That Dress (John O'Callaghan Remix)
10. (00:03:37) Nic Chagall - What You Need (Ezekrowd Hard Dub Mix)
11. (00:05:16) Ronski Speed - Love All The Pain Away (Kyau & Albert Remix)
12. (00:06:25) Paul Van Dyk & Austin Leeds & Starkillers feat. Ashley Tomberlin - New York City (Original Mix)
13. (00:05:49) Reeves feat. Alanah - Lonely (Ezekrowd Original Mix)
14. (00:06:10) First State Feat. Anita Kelsey - Falling (Extended Mix)
15. (00:06:27) Perpetuous Dreamer - The Sound Of Goodbye (Armin Van Buuren Basic Instinct Remix)

Playing Time.........: 01:19:27
Total Size...........: 182,10 MB

-----------------------------------------------------------------------

Ezekrowd - Unknown Destination 2008 (Vol.1)

Voici un mix que j'ai produit pour un projet radio-campus a l'UQTR. Il regroupe une sélections de track électronique de style Trance. Ce mix est continuel mais j'ai inclue le fichier .Cue afin que vous puissiez séparé le Mix en c'est tracks respectives.(Voir Cue Splitter)

Voila un peu plus de 5 ans que je touche a la production de musique électronique. Plus récemment, je me suis réorienté vers le mixage afin de gagner un peu plus d'expérience en écoute et production. Je suis toujours ouverts des collaborations ou conseils alors n'hésitez pas à me contacter.

Commentaires, Suggestions, Projets ou autres
Contactez moi: [email protected]

Merci à la communauté Torrent411
Bonne écoute!
related torrents
Torrent name
health
leech
seeds
Size
VA Destination House Vol 10 (Mixed by Max Dj) 2008
0
0
61.28 MB
0
VA Destination House Vol 9 (Mixed by Max Dj) 2008
0
0
87.03 MB
0
VA Destination House Vol 12 2008 MP3
0
0
94.53 MB
0
VA Destination House Vol 13 MP3 2008
0
0
70.18 MB
0
VA Destination House Vol 15 (Sensation White Edition 2008)
0
0
181.03 MB
0
comments (0)