Rock
Hospital Of Death UK Thrash / Old School metal Debut album Beer Bitches Blood @160rips & covers
Torrent info
Torrent Files List
Torrent description
Free 2008 debut album from UK old school thrashers Hospital Of Death (H.O.D.)

Album is a zip file with all covers, website links & album @160rips.

Fulldetails of band are available on -

http://www.last.fm/music/Hospital+of+Death - Full album sampler (128rips)
http://www.myspace.com/hospitalofdeath - Homepage, pics & press reviews etc
http://en.wikipedia.org/wiki/Hospital_of_Death - Biog

Tangible version can be bought off the bands Myspace for 50p (UK) or £2.00 (INT). f you like what you've heard, please leave a comment for others.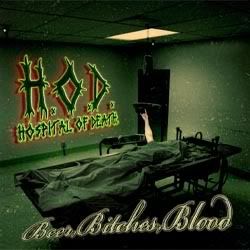 related torrents
comments (0)