Action
The Incredible Hulk SCREENER XviD NEPTUNE Devils Den kvcd with subs by rynrach
Torrent info
Name:The Incredible Hulk SCREENER XviD NEPTUNE Devils Den kvcd with subs by rynrach
Torrent added: 2008-09-09 03:36:42
Torrent Files List
The.Incredible.Hulk.SCREENER.Xvid-NEPTUNE Devils Den kvcd with subs by rynrach.bin (Size: 750.58 MB) (Files: 3)
The.Incredible.Hulk.SCREENER.Xvid-NEPTUNE Devils Den kvcd with subs by rynrach.bin
750.57 MB
The.Incredible.Hulk.SCREENER.Xvid-NEPTUNE Devils Den kvcd with subs by rynrach.cue
0.16 KB
The.Incredible.Hulk.SCREENER.Xvid-NEPTUNE Devils Den kvcd with subs by rynrach.nfo
2.12 KB
Announce URL: http://www.torrentsnipe.info:2701/announce
Torrent description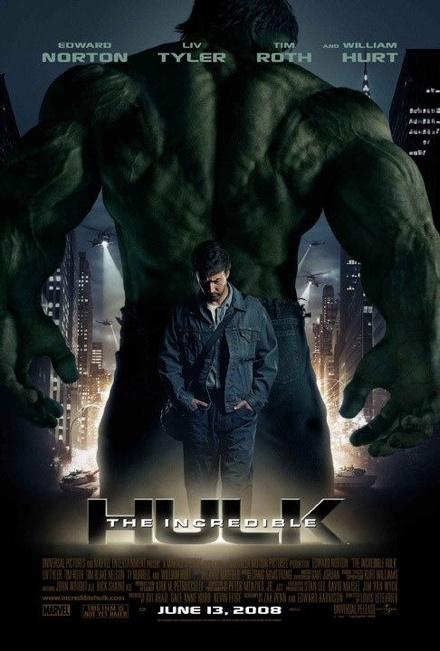 The.Incredible.Hulk.SCREENER.Xvid-NEPTUNE kvcd with subs by rynrach

[color="gold"]The Incredible Hulk 2008 SCREENER[/color]
[color="red"]Tracker:[/color] TPB,H3Q
[color="gold"]Original Source:[/color] SCREENER.XviD-NEPTUNE
[color="red"]Size:[/color] 750mb(Bin File)
[color="red"]Burn-Tested:[/color] YES
[color="gold"]Genre:[/color] Action | Sci-Fi | Thriller
[color="red"]Language:[/color]English
[color="red"]Chapters:[/color] Every 5 Minutes
[color="gold"]Runtime:[/color] 1:51:55
[color="red"]Video:[/color] MPEG-1 352x240 29.97fps 849Kbps VBR 2-Pass
[color="red"]Audio:[/color] 44100Hz 128kbps
[color="gold"]Tagline:[/color] You'll like him when he's angry.
[color="red"]Plot:[/color] Fugitive Dr. Bruce Banner must utilize the genetic accident that
transforms him into a giant, rampaging hulk to stop a former soldier that purposely becomes
an even more dangerous version.
[color="red"]User Rating:[/color] 7.5/10 (38,195 votes)
http://www.imdb.com/title/tt0800080

[color="gold"]Main Cast:[/color]

Edward Norton ... Bruce Banner
Liv Tyler ... Dr. Elizabeth 'Betty' Ross
Tim Roth ... Maj. Emil Blonsky
William Hurt ... Gen. Thaddeus 'Thunderbolt' Ross
Tim Blake Nelson ... Dr. Samuel Sterns
Ty Burrell ... Dr. Lennord Samson
Christina Cabot ... Major Kathleen 'Kat' Sparr
Peter Mensah ... General Joe Greller
Lou Ferrigno ... Voice of The Incredible Hulk / Security Guard
Paul Soles ... Stanley
DΘbora Nascimento ... Martina
Greg Bryk ... Commando #1
Chris Owens ... Commando #2
Al Vrkljan ... Commando #3
Adrian Hein ... Commando #4

The previous releases did not have the subtitles in the spanish/portugese portions, so this torrent has those subs.

Please Visit Us at http://www.devilsden.org for more great torrents made for your enjoyment.
our dedicated staff who are constantly uploading new films,music and programs to are Brand New Site Live music 24/7 great arcade

Please also feel free to join us in shout,we are here to help!
related torrents
Torrent name
health
leech
seeds
Size
The Incredible Hulk SCREENER XviD NEPTUNE com
0
0
697.01 MB
0
The Incredible Hulk SCREENER XviD NEPTUNE ENG
0
0
702.05 MB
0
The Incredible Hulk SCREENER XviD NEPTUNE toxictorrents com
0
0
702.05 MB
0
The Incredible Hulk SCREENER XviD NEPTUNE com
5
15
702.05 MB
0
comments (0)