Ebooks
Career Job Interviews Ebook Collection
Torrent info
Name:Career Job Interviews Ebook Collection
Torrent added: 2008-08-27 16:12:19
Torrent Files List
Job.Interviews.Ebook.Collection.rar (Size: 22.56 MB) (Files: 1)
Job.Interviews.Ebook.Collection.rar
22.56 MB
Torrent description
[2000 IDG] Delivering a Winning Job Interview - Mercedes Bailey

Book Description
CliffsNotes Delivering a Winning Job Interview will help you get over your nervousness by being prepared; know which questions to expect and how to answer them; deliver a job interview that wins you an offer; reinforce what you learn with CliffsNotes Review.

From the Publisher
CliffsNotes. They helped you get through school. Now let them help you get through life. With this trusty guide, you'll get up to speed fast on interviewing techniques that make an impression -- and get you an offer!

**************************************************************************************************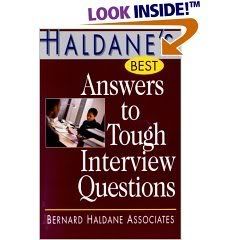 [2000 IMPACT] Haldane's Best Answers to Tough Interview Questions - Bernard Haldane Associates Inc

Book Description
Reveals how to prepare for and perform in the critical job interview. Shows how to communicate competence both verbally and non-verbally as the applicant answers both the spoken and unspoken interview questions. Includes numerous examples and tips on how to turn potential negatives into powerful positive answers that will win the job offer.

About the Author
Bernard Haldane Associates is one of the world's leading career management firms. Consisting of a network of more than 80 offices in the United States, Canada, and the United Kingdom, for over 50 years they have assisted more than 600,000 clients in making successful job and career transitions. This represents the third book in the "Haldane's Best Series". Others include "Haldane's Best Resumes for Professionals" and "Haldane's Best Cover Letters for Professionals".

**************************************************************************************************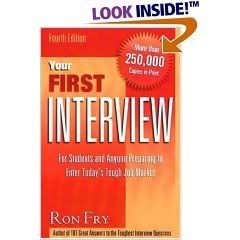 [2002 CAREER] Your First Interview - For Students and Anyone Preparing to Enter Today's Tough Job Market - Ron Fry

Book Description
The purpose of Your First Interview is to ease anxiety at a time that's usually characterized by sweaty palms and pounding hearts. Whether unemployment is at a record high or record low and the country's at war or at peace- these factors have little to do with the task at hand- the fact that the reader is facing their very first job interview and they need to get ready.

**************************************************************************************************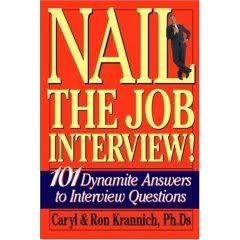 [2003 IMPACT] Nail the Job Interview - 101 Dynamite Answers to Interview Questions, 5th Edition - Caryl and Ron Krannich

Book Description
Using an employer-centered approach, this book shows how to nail the job interview by being prepared to respond well to critical interview questions. Outlining 101 questions and corresponding answers, it shows how to anticipate questions, develop thoughtful and compelling answers, focus on accomplishments, ask intelligent questions, and handle the interview situation with ease and confidence.

**************************************************************************************************




[2004 WILEY] The Complete Q&A Job Interview Book, 4th Edition - Jeffrey G. Allen

Book Description
What is a job interview? The culmination of a rigorous, objective assessment of your years of study and hard work? Wrong. It is, simply, a screen test. And you're the aspiring actor. As America's premier placement expert Jeffrey Allen shows you in this bestselling guide, getting hired depends almost completely on the "actor factor." If you know your lines, sharpen your delivery, and dress for the part, you'll get hired. If you don't, you won't.

In The Complete Q&A Job Interview Book, Allen gives you your own personalized interview script to prepare you in advance for anything that might be asked. Covering everything from questions about your personal background to management ability and technology know-how, he gives you a fail-safe delivery format for responding.

This new edition has been updated to guide you through today's job market, including changing dress codes and workplace behavior, as well as questions you should ask of your interviewer. Follow the advice in this book and you'll perform like a superstar and get the job you want!

The ultimate job interview book! A systematic, foolproof way to generate offers. No job seeker should be without it.

**************************************************************************************************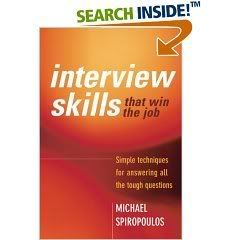 [2005 ALLEN] Interview Skills that Win the Job - Simple techniques for answering all the tough questions - Michael Spiropoulos

Book Description
Containing simple techniques designed to enable a job applicant to ace his or her next interview, this guide teaches the interviewee how to handle everything from the trickiest questions to body language and from proper attire to conquering nerves. Interview myths are deconstructed and useful answers are provided for the most common interview questions.

Tips on how to effectively communicate job skills and motivation level are included, as well as how to build a rapport and feeling of trust with the interviewer. Aimed at anyone seeking a job, the tools taught in this guide will impress even the most cynical of interviewers.

**************************************************************************************************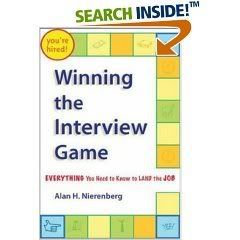 [2005 AMACOM] Winning the Interview Game - Everything You Need to Know to Land the Job - Alan H. Nierenberg

**************************************************************************************************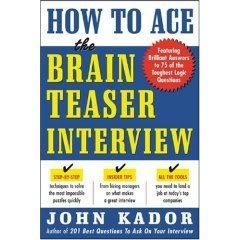 [2005 MCGRAW] How to Ace the Brainteaser Interview - John Kador

Book Description

The inside track on how to beat the "logic puzzle" job interview

As if job interviews weren't nerve-wracking enough, many companies, in their pursuit of the brightest and best, have begun beleaguering applicants with tests of logic, creativity, and analytical abilities. Many firms have replaced traditional interview questions such as "Tell us about yourself" or "What's your biggest weakness?" with mind-benders such as:

Why are beer cans tapered at both ends?
How many piano tuners are there in the world?
How many Ping-Pong balls can you stuff into a Boeing 747?
How would you design a bathroom for the CEO of the company?
If you could remove any one of the 50 U.S.states, which one would it be?

In How to Ace the Brain Teaser Interview, bestselling careers author John Kador gives readers the inside track on this new interview technique. He provides 75 puzzles actually used by HR departments across the nation, and he offers tips on how to solve them and present the solutions so as to make the best possible impression.

Learn to solve the world's most puzzling interview questions Company recruiters are asking tough, new brain teasers during interviews that test your skills, creativity, and ability to think on your feet. How would you respond to puzzlers such as "What weighs more on the moon than on the earth?" or "How much money does the tooth fairy distribute worldwide each year?"

In How to Ace the Brain Teaser Interview, bestselling career author John Kador presents a wide variety of questions, and shows you the type of responses interviewers want to hear. Inside you'll find: 151 brain teasers used by human resources departments across the country Suggestions for handling business cases Basic hints for solving logic and puzzle questions Proven strategies for finding creative answers every time Helpful appendices with bonus questions and extra resources.
related torrents
Torrent name
health
leech
seeds
Size
Job Interviews For Dummies GeneGeter com
1
16
7.24 MB
0
A Better Job Interviews Answer Book (abridged) 1 3 Full
0
0
107.00 KB
0
Job Interviews For Dummies, 4th Edition 2012 -Mantesh
0
0
14.08 MB
0
comments (0)