KVCD
(Disney Classic) The Lion King Trilogy DVDRip (A KVCD by FFCcottage)REQ
Torrent info
Name:(Disney Classic) The Lion King Trilogy DVDRip (A KVCD by FFCcottage)REQ
Torrent added: 2008-08-24 12:44:40
Torrent Files List
KVCD NFO's Please READ for all info on how to burn a KVCD (Size: 2.23 GB) (Files: 13)
KVCD NFO's Please READ for all info on how to burn a KVCD
Burn to disc or watch on PC.txt
4.26 KB
Free Burners to burn your KVCDs.txt
0.30 KB
Release-lounge.com.nfo
4.33 KB
Torrent downloaded from Demonoid.com.txt
0.05 KB
Torrent tracked by UKB-KVCD.COM.txt
1.06 KB
UKB-KvCD Help.nfo
11.88 KB
What is a KVCD.txt
1.05 KB
The Lion King 1.bin
773.79 MB
The Lion King 1.cue
0.15 KB
The Lion King 2..bin
782.34 MB
The Lion King 2..cue
0.15 KB
The Lion King 3.bin
728.72 MB
The Lion King 3.cue
0.15 KB
Torrent description

[color=red]Tracker:[/color]h**p://bandit.ukb-kvcd.com:5600/announce
[color=red]Hash:[/color]60AE9FA1D5A45BECFA513181AA38358F10E00FE0
[color=red]Original Source:[/color]WoodstockUK
[color=red]Language:[/color] English
[color=red]Size:[/color] 801MB
[color=red]Burn-Tested:[/color]YES
[color=red]Genre:[/color] Animation | Adventure | Drama | Family | Musical | Romance
[color=red]Chapters:[/color] Every 5 minutes
[color=red]Number of CDs:[/color] 3
[color=red]Runtime:[/color]CD1-01:27:31 CD2-01:17:53 CD3-01:16:18
[color=red]Video:[/color] MPEG1/PAL/352x288/25.000fps
[color=red]Audio:[/color] 44.1kHz/128kbps/Stereo


[color=red]Please Note:The Lion King 3 is a MPEG1/NTSC/352x240/23.976fps format.[/color]


[color=red]User Rating:[/color]1)8.1/10 (91,006 votes) 2)5.7/10 (6,331 votes) 3)6.4/10 (3,911 votes)

[color=red]Plot Outline:[/color]
The Lion King (1994)
A young lion prince is born in Africa, thus making his uncle Scar the second in line to the throne. Scar plots with the
hyenas to kill King Mufasa and Prince Simba, thus making himself King. The King is killed and Simba is led to believe by
Scar that it was his fault, and so flees the kingdom in shame. After years of exile he is persuaded to return home to
overthrow the usurper and claim the kingdom as his own thus completing the "Circle of Life".

The Lion King II: Simba's Pride (1998)
Simba and Nala have a daughter, Kiara. Timon and Pumbaa are assigned to be her babysitters, but she easily escapes their
care and ventures into the forbidden lands. There she meets a lion cub named Kovu and they become friends. What she and
her parents do not know is that Kovu is the son of Zira - a banished follower of the now-dead Scar. She plans to raise
Kovu to overthrow Simba and become the king of the Pride Lands. This tests not only Kiara and Kovu's relationship as they
mature, but Simba's relationship with his daughter.

The Lion King 1½ (2004)
Timon and Pumbaa start to watch the original Lion King movie, but Timon keeps insisting to fast forward to when they come
in, because they weren't seen in the beginning of the story or anywhere until halfway through. Pumbaa suggests telling the
audience their story, which begins before Simba's journey begins. Through this, we meet Timon's mother and Uncle Max,
discover why he left his meerkat colony, where he learned Hakuna Matata, how he meets Pumbaa, and the perils they encountered
while searching for their dream home.





(SCREENSHOTS)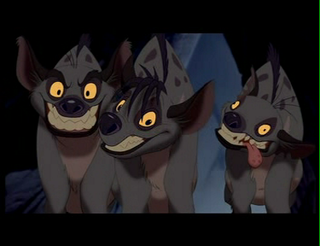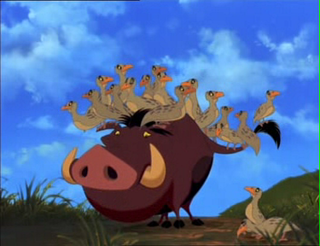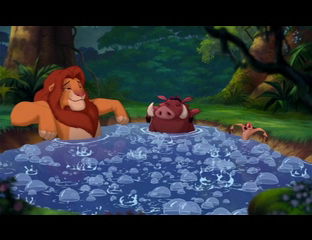 Be sure to read nfo's

[code]IMDB Link:1)http://www.imdb.com/title/tt0110357/?c=1 2)http://www.imdb.com/title/tt0120131/ 3)http://www.imdb.com/title/tt0318403/[/code]


related torrents
Torrent name
health
leech
seeds
Size
comments (0)