House
House M D Season 1 Episode 09 DNR t00 h0th33t
Torrent info
Name:House M D Season 1 Episode 09 DNR t00 h0th33t
Torrent added: 2008-08-23 21:43:45
Torrent Files List
House M.D. Season 1 Episode 09 - DNR.avi (Size: 349.16 MB) (Files: 3)
House M.D. Season 1 Episode 09 - DNR.avi
349.16 MB
tracked_by_h33t_com.txt
0.02 KB
Video Info.txt
0.87 KB
Torrent description
Season 1, Episode 9: DNR

Original Air Date: 1 February 2005

A famous and paralyzed jazz musician has trouble breathing
and passes out during a session, but it is his unexplained
paralysis that concerns him most. The team's job is made more
complicated by a DNR order that House thinks is a mistake.
Clinic Cases: A diabetic man in denial.




-Info-

IMDB Link...........http://www.imdb.com/title/tt0606016/

File Type...........AVI

File Size...........349 MB

Duration............0:42:56

Video Compression...XviD

Frame Rate..........23 FPS

Resolution..........624X352

Data Rate...........1110kbps

Audio Bitrate.......146kbps

Format..............MPEG Layer-3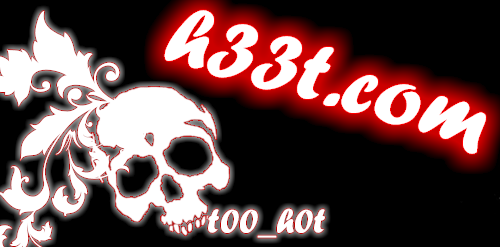 related torrents
Torrent name
health
leech
seeds
Size
House M D Season 1 Episode 01 Pilot t00 h0th33t
5
2
349.22 MB
0
House M D Season 1 Episode 03 Occams Razor t00 h0th33t
4
1
350.30 MB
0
House M D Season 1 Episode 04 Maternity t00 h0th33t
5
1
349.18 MB
0
House M D Season 1 Episode 05 Damned If You Do t00 h0th33t
0
0
350.96 MB
0
House M D Season 1 Episode 08 Poison t00 h0th33t
0
0
346.89 MB
0
comments (0)