DVD / Film Extras
[TNTVillage org]The Manchurian Candidate[DVD5 Ita Eng Sub Ita Eng]
Torrent info
Name:[TNTVillage org]The Manchurian Candidate[DVD5 Ita Eng Sub Ita Eng]
Torrent added: 2009-09-03 08:03:54
Torrent Files List
VIDEO_TS.BUP (Size: 4.31 GB) (Files: 33)
VIDEO_TS.BUP
20.00 KB
VIDEO_TS.IFO
20.00 KB
VIDEO_TS.VOB
844.00 KB
VTS_01_0.BUP
18.00 KB
VTS_01_0.IFO
18.00 KB
VTS_01_0.VOB
178.00 KB
VTS_01_1.VOB
12.00 KB
VTS_02_0.BUP
18.00 KB
VTS_02_0.IFO
18.00 KB
VTS_02_0.VOB
11.32 MB
VTS_02_1.VOB
24.00 KB
VTS_03_0.BUP
34.00 KB
VTS_03_0.IFO
34.00 KB
VTS_03_0.VOB
136.00 KB
VTS_03_1.VOB
372.16 MB
VTS_04_0.BUP
18.00 KB
VTS_04_0.IFO
18.00 KB
VTS_04_0.VOB
136.00 KB
VTS_04_1.VOB
46.37 MB
VTS_05_0.BUP
14.00 KB
VTS_05_0.IFO
14.00 KB
VTS_05_1.VOB
52.41 MB
VTS_06_0.BUP
36.00 KB
VTS_06_0.IFO
36.00 KB
VTS_06_0.VOB
174.00 KB
VTS_06_1.VOB
587.93 MB
VTS_07_0.BUP
100.00 KB
VTS_07_0.IFO
100.00 KB
VTS_07_0.VOB
90.23 MB
VTS_07_1.VOB
1.00 GB
VTS_07_2.VOB
1.00 GB
VTS_07_3.VOB
1.00 GB
VTS_07_4.VOB
182.08 MB
Torrent description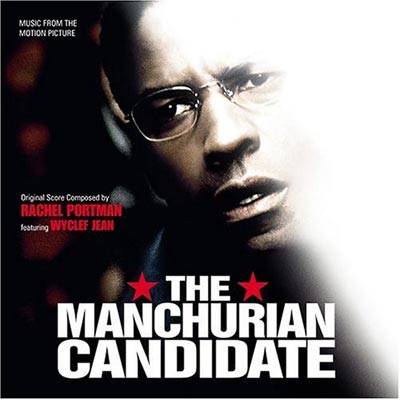 Dopo una serie di pellicole non propriamente brillanti - se escludiamo il lungometraggio-documetario The agronomist- Demme torna con un film dal sapore antico, ma decisamente convincente.
In The Manchurian Candidate si respira costantemente l'aria del complotto, perennemente assillati da un opprimente senso claustrofobico che nemmeno le coloratissime scene delle elezioni primarie e dell'upper class americana, riescono a fugare.
La storia, tratta dal libro di Richard Condon, vede protagonista il maggiore Ben Marco (Denzel Washington / Man on fire), reduce della Guerra del Golfo, che è preda di costanti allucinazioni, amnesie e paranoie classificate come "sindrome del Golfo".
In realtà questi sogni sono comuni a tutti i membri della sua squadra operativa nota come la "pattuglia perduta" a causa di un'azione di guerra che li aveva dati per dispersi per due giorni. Gli uomini si erano salvati grazie al coraggioso intervento del sergente Shaw (Liev Schreiber / Kate & Leopold) che riceve la Medaglia d'Onore del Congresso.
Raymond Shaw è oggi un eroe, figlio di una delle più potenti famiglie della politica Americana, in corsa per la Casa Bianca, grazie soprattutto alla pressione esercitata dalla madre (Maryl Streep / The hours) anche lei senatrice.
Ma quando i compagni del Maggiore Marco iniziano a sparire ed i suoi sogni assomigliano sempre di più ad allucinazioni, mentre i ricordi iniziano a sfumare, i dubbi si fanno sempre più pressanti e forse i fatti dell'epoca non si sono svolti come tutti li ricordano, ma ai sopravvissuti è stato fatto un lavaggio del cervello, o forse no.

L'attualità del film la ritroviamo più che nella manipolazione mentale, che ha avuto il suo periodo d'oro negli anni settanta, nella presenza di un fondo monetario - il Manchurian appunto - in grado di manipolare la politica per i suoi fini personali (vivendo in Italia non ci si dovrebbe stupire). Inoltre la neccessità della popolazione di riconquistare un senso di sicurezza che il clima di terrore ha creato, porta a spingersi verso chi è disposto a cancellare le insicurezze anche se al costo di una consistente perdita della libertà personale.
Le analogie con la situazione che stiamo vivendo saltano dunque agli occhi, chissà se anche oltreoceano il mare di spettatori da blockbusters saprà trarne qualche motivo di riflessione.Infine abbiamo il piacere di ritrovare una Maryl Streep in forma strepitosa, il cui personaggio è certamente uno dei più inquietanti mai visti dai tempi della Magnani in Bellissima.

related torrents
Torrent name
health
leech
seeds
Size
comments (0)