Comedy
Run Papa Run (2008) NTSC
Torrent info
Name:Run Papa Run (2008) NTSC
Torrent added: 2009-08-31 17:33:18
Torrent Files List
behind the scene.AVI (Size: 4.61 GB) (Files: 4)
behind the scene.AVI
124.78 MB
[email protected]
0.00 KB
Rene Liu interview.AVI
132.43 MB
Run Papa Run.ISO
4.36 GB
Announce URL: http://tracker.torrentbox.com:2710/announce
Torrent description
IMDb Link......: http://www.imdb.com/title/tt1196714/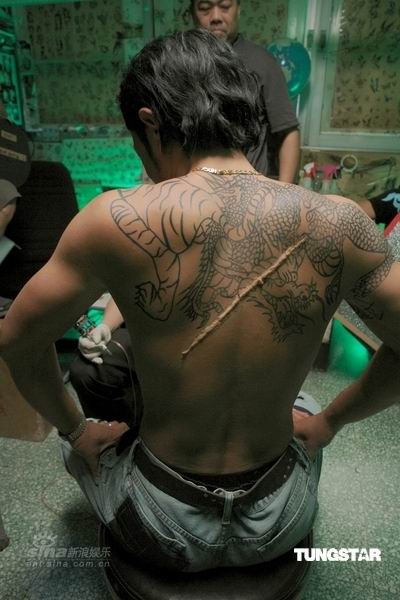 Genre............: Crime - Comedy - Drama
Movie Release....: 2008
Country..........: Hong Kong

Source...........: DVD Retail (HK) R3
DVD Format.......: NTSC
DVD Size.........: DVD5
Screen Format....: Widescreen 2:35:1
Audio Format.....: DD 6.1EX
Audio Language...: Cantonese - Mandarin
Subtitles........: English , Chinese
Running Time.....: 115 mins



Triad films are a dime a dozen in Hong Kong, but Sylvia Chang brings new heart to the genre with her latest directorial effort Run Papa Run. After capturing the female perspective in works like 20 30 40 and Tempting Heart, Sylvia Chang ventures into the male-centric world of triads and fatherhood, and the result is one of the best Hong Kong films of 2008. Balancing colorful direction and comic undertones with affecting story and performances, Run Papa Run follows the life and times of a family-man career gangster from youth to middle age. Louis Koo is wholly affable and compelling as a good-natured triad leader and devoted father who must juggle the polarities of work and family as his precious daughter comes of age. Playing the feuding, loving couple once again after Happy Birthday, Louis Koo and Rene Liu strike even better chemistry the second time around. Run Papa Run also pulls extra mileage out of an accomplished supporting cast that includes Kent Cheng, Lam Suet, Max Mok, Chan Wai Man, and Shaw Brothers vets Ti Lung, Nora Miao, and Siu Yam Yam.


related torrents
Torrent name
health
leech
seeds
Size
Run Fatboy Run R1 NTSC DVDR Cartier
0
0
4.42 GB
0
Run Fatboy Run R1 NTSC DVDR Cartier
0
0
4.47 GB
0
Run Fatboy Run R1 NTSC DVDR Cartier Data Force NeT
0
0
4.47 GB
0
Lola rennt [a k a Run Lola Run]1998 NTSC DVD5 [
0
0
3.82 GB
0
comments (0)