Trance / House / Dance
WKD Scouse Hitz dkrg
Torrent info
Name:WKD Scouse Hitz dkrg
Torrent added: 2009-08-31 12:15:05
Torrent Files List
vol 1 (Size: 1.44 GB) (Files: 202)
vol 1
Disc 1
01Bad Behaviour - Listen To Your Heart.mp3
4.25 MB
02High Voltage - Silence.mp3
4.60 MB
03Heavens Cry - Till Tears Do Us Part (Stevie B Remix).mp3
4.00 MB
04Rewired - Here Comes The Sound.mp3
3.98 MB
05Bounce Brigade - Do You Know.mp3
5.50 MB
06All Access - Ayla 2006.mp3
5.32 MB
07DJ Demand - Harder Education.mp3
4.75 MB
09Apollo - Dance (Stevie B Mix).mp3
3.52 MB
10Bad Behaviour - Shes Like The Wind.mp3
5.81 MB
11Dairylea Donkers - The Venga Bounce.mp3
2.86 MB
12Alex K - Rhythm Is A Dancer.mp3
5.50 MB
13Ultrabeat - Let It Show.mp3
4.66 MB
15Hyper Stompin - Damaged 2007.mp3
2.73 MB
Disc 2
01Armand Van Helden - You Don't Even Know Me (Alex K Mix).mp3
5.79 MB
02Big 'n' Daft - Why 2006.mp3
4.95 MB
03United Nations - Out Of Touch (Alex K Klubbed Up Mix).mp3
4.22 MB
04Effect & Velocity - Get This Place.mp3
4.71 MB
05Graham Dynamix - Diving Faces 2005.mp3
6.13 MB
06Hit House - Bullet train.mp3
4.32 MB
07Klubbed Out - Dream Fields.mp3
6.72 MB
08Nitra M - Shrink.mp3
5.00 MB
09Fat 12 Incher - Everydonk.mp3
4.61 MB
10High Voltage - Into Your Eyes.mp3
4.42 MB
11Hyper Stompin - Shimmy Shaker.mp3
4.71 MB
12The Killers - Somebody Told Me (Lee S Remix).mp3
4.02 MB
13Fat 12 Incher vs Haddaway - What Is Love 2005.mp3
5.55 MB
15Dave Austin - Rumpshaker (Bad Behaviour Mix).mp3
2.90 MB
wsh01.jpg
156.31 KB
vol 10
Disc 1
01DJ Boozy Woozy - Jumpin' Around.mp3
8.86 MB
02Discoboys - Change For You (John Neal Mix).mp3
3.90 MB
02DJ Schwede - Here We Go Again.mp3
5.17 MB
03Angel City - Do You Know (BCD Project Remix).mp3
3.81 MB
03Lil Rascals - Call Me (Dizzy Deejays Mix).mp3
3.09 MB
04Girls Aloud - Jump (Flip & Fill Remix).mp3
4.53 MB
04Unknown - Right Here Waiting (UK Klubb Mix).mp3
4.29 MB
05DJ Sammy - Boys Of Summer (BCD Project Mix).mp3
4.03 MB
05Kelly Llorenna - This Time I Know It's For Real (KB Project Mix).mp3
3.08 MB
06Francesca - You Are The One (Audiosonic Remix).mp3
4.02 MB
06Styles & Breeze - Heartbeatz (Rezonance Q Mix).mp3
4.39 MB
07Kontact - Show Me a Sign.mp3
4.66 MB
07Minimalistix - Magic Fly (Ultrabeat Mix).mp3
4.01 MB
08Eyeopener - Hungry Eyes (Original Mix).mp3
4.22 MB
08Styles & Breeze - Rush Hour (Dancing DJ's Mix).mp3
9.58 MB
09BCD Project - Sweetheart (Original Mix).mp3
4.05 MB
09Nitra M - Revolutions (Dirty Donk Mix).mp3
5.50 MB
10BCD Project - Infinity (Alex K Remix).mp3
5.24 MB
10Hypersonic & Woogie - It Just Wont Do.mp3
2.74 MB
11Dee Dee - Forever (Donk Addiction Mix).mp3
5.02 MB
11Slinky Minx - Summer Rain (KB Project Mix).mp3
3.48 MB
12Frisco - The Summer Is Magic (Alex K Remix).mp3
5.13 MB
12Space Brothers - Forgiven 2006 (Donk Mix).mp3
4.88 MB
13Total Controle - Love Sensation.mp3
5.30 MB
14Lazy Boys - Sweet Child Of Mine (Dizzy Deejays Remix).mp3
3.62 MB
14Total Controle - Under Control.mp3
4.95 MB
15Hit House - Terapia 2006.mp3
3.86 MB
15Rhythm FX - I Wish (Donk Mix).mp3
4.35 MB
Disc 2
01DJC Project - Get Static 2006.mp3
4.61 MB
02Bounce Brigade - Temple Of Dreams.mp3
4.42 MB
02Col M - Your Shining Illusion.mp3
4.52 MB
02La Bouche - Anything 2004 (Alex K Remix).mp3
5.17 MB
03BMC Project Feat James Hendrie - Children 2006 (Donk Mix).mp3
3.40 MB
03DJ Fitzy Vs Rossy B - Secret.mp3
4.89 MB
03N-Trance - Set You Free 2000 (Rob Searle Remix).mp3
5.14 MB
04DJ Demand - What Have I Got To Do (Rezonance Q Mix).mp3
4.85 MB
04N-Trance - Set You Free (Lee S Mix).mp3
5.77 MB
04Voodoo & Serano - Overload (Club Mix).mp3
4.66 MB
05Head Horny's - Horny.mp3
3.89 MB
05Paradise - See The Light (Sosumi Vs Kamuchi Mix).mp3
3.73 MB
05System F - Cry (Friday Night Posse Remix).mp3
4.40 MB
06Dance Assasins - Sail Away (Lil Scouse Devilz Donk Mix).mp3
5.04 MB
06Divine Inspiration - The Way (N-Trance Mix).mp3
4.80 MB
06Hodge - Power Of Love.mp3
4.52 MB
07Dancing DJ's - Right Beside You (Micky Modelle Mix).mp3
5.28 MB
07DJ Friendly & Alexia - Lost Without Your Love (Jamie Tronic).mp3
3.69 MB
07Frisco vs Ice MC - Think About The Way (Alex K Remix).mp3
4.66 MB
08Escape - Flying Away.mp3
4.69 MB
08Scooter - Maria (Extended Mix).mp3
3.61 MB
08Ultrabeat - Not In Love (Lee S Remix).mp3
4.28 MB
09BCD Project - Elysium (Stevie B Remix).mp3
3.54 MB
09Effect & Velocity - Future Sound.mp3
3.57 MB
09Foggy - Come Into My Dreams 2004 (Ultrabeat Mix).mp3
5.81 MB
10Hurricane - Power To Jump (Donk Mix).mp3
4.29 MB
10Hypersonic - Take Me There (Dizzy Deejays Remix).mp3
3.72 MB
10Saint Ft Suzanna Dee - Show Me Heaven (Friday Night Posse Mix).mp3
4.49 MB
11Dizzy Deejays - Toca's Miracle 2004 (Original Mix).mp3
3.80 MB
11Neon 8 - The Only Way Is Up (Pez Tellet vs Northstarz Remix).mp3
3.82 MB
12Brainbashers - Lets Do It Now (Alex K Klubbed Mix).mp3
4.24 MB
12Flip & Fill - Irish Blue (CJ Stone Remix).mp3
5.03 MB
13Alex K - Get Static (Klubbkiller Mix).mp3
3.61 MB
13Pascal & Karen Parry - I Think Were Alone Now (Flip & Fill).mp3
4.27 MB
13Tokyo - Love Come Down (KB Project Remix).mp3
3.92 MB
14Alex K - Whoomp There It Is.mp3
4.13 MB
14D.Code Ft Emma - My Direction (Hypasonic Remix).mp3
4.47 MB
14KK Project - Don't You Want Me (DJ Schwede Remix).mp3
3.55 MB
15Alex K - Bump Steady.mp3
4.15 MB
15DJ Schwede - How Low Can You Go (KK Project Mix).mp3
2.76 MB
15Lange Feat XTV Project - Drifting Away 2006 (Hypersonic Mix).mp3
4.39 MB
WSH10.jpg
249.91 KB
vol 2
Disc 1
01Alan Aztec - Wonderfull Days (Dry Mix).mp3
5.74 MB
02Lee S vs Chicane - Saltwater 2006.mp3
4.84 MB
03Anthony Kinson - Numb 2006.mp3
2.96 MB
04XXX Vol 4 - Dont Let Me Go (Alex K Mix).mp3
4.89 MB
05Bounce Brigade - Pump Up The Jam.mp3
4.93 MB
06Hodge - Suck My Dick.mp3
4.42 MB
07Jemma S - On Top (Stompin System Remix).mp3
4.88 MB
08Clear Vu - I Adore (KB Project Monster Mix).mp3
4.60 MB
09J2 - Adagio For Strings.mp3
4.23 MB
10Sonique - High (Feels So Good) (Alex K Klubbed Mix).mp3
5.86 MB
12Donk Monks - Without You.mp3
5.57 MB
13Bass Freakz - Baby Make Your Move.mp3
5.10 MB
14Bad Behaviour - What Have You Got For Me.mp3
5.26 MB
Disc 2
01Alex K - The Door.mp3
3.57 MB
02Absolute And Holden - Shades Of Eden (Stevie B Remix).mp3
4.61 MB
03Alan Aztec - Sexy DJ (Original Mix).mp3
4.65 MB
04WifeBeater - Lights 2006 (Original Mix).mp3
4.63 MB
06Kate Lesing - Neverland (Craig A Remix).mp3
5.28 MB
07Maroon 5 - This Love (DJ Pubbz Mix).mp3
3.98 MB
08Apex - Loving You.mp3
5.02 MB
09Apex - Rising.mp3
3.57 MB
10Effect & Velocity - Bleeps & Strings.mp3
5.41 MB
11Frisco - The Summer Is Magic (Alex K Remix).mp3
5.41 MB
12Styles & Breeze - Your My Angel 2006.mp3
6.03 MB
13Kristine Blonde - Loveshy (BCD Project Mix).mp3
3.96 MB
14Lee S - Synaesthesia.mp3
4.49 MB
15Bootyluv - Boogie 2nite (Hypasonic Remix).mp3
3.08 MB
wsh02.jpg
159.42 KB
vol 3
Disc 1
01Movin Melodies Pres Artemesia - Bits & Pieces.mp3
4.22 MB
02Hyper Stompin - Rocco To The Rhythm.mp3
3.78 MB
03Wilz vs House Of Pain - Jump Around.mp3
4.22 MB
04X-Steam - Get Up And Dance.mp3
3.23 MB
05Hodge - Where Are You.mp3
3.89 MB
06Voodoo & Serano - Overload (DJ Greenie Donk Mix).mp3
3.68 MB
07XR2 - Eskimo Pussy.mp3
4.84 MB
08Le Key Ltd - My Little Fantasy.mp3
4.45 MB
09X-Steam - Moonlight.mp3
4.48 MB
10Alex K vs Darude - I Can't Handle The Klubbstorm.mp3
4.65 MB
11Club Enforcer (Alex k) - Here To Chill (Alex K Mix).mp3
5.32 MB
12DJ Fitzy vs Rossy B & M-Jay - Thru The Glass.mp3
4.49 MB
13DJ Nemisis Vs Klubrockers - Prodigey Beats (DJ Nemeisis Mix).mp3
3.34 MB
14Baby D - Let Me Be Your Fantasy (High Voltage Remix).mp3
5.42 MB
15DJ Greenie - Dancin Through The Night.mp3
3.01 MB
Disc 2
01Alan Aztec - Shiny Disco Balls 2007.mp3
4.64 MB
02Gina G - Ooh Ahh Just A Little Bit 2007.mp3
4.55 MB
03N-Trance - Set You Free (Lee S Mix).mp3
5.78 MB
04BCD Project - Real love (Lee Butler Remix).mp3
3.73 MB
05Dizzy Deejays - Dancing & Crying.mp3
4.34 MB
07Trance Troppers - The Mountain King (Donk Mix).mp3
5.41 MB
08Stainze - Dear Jessie.mp3
3.36 MB
09Jonny H - A New Revolution (Original Mix).mp3
4.66 MB
10Total Controle - What Is What.mp3
4.11 MB
11DJ Fitzy vs Rossy B - Last Night A Dj Saved My Life.mp3
4.34 MB
12Maximum Spell - Headbone Connected (Nitra M Remix).mp3
5.04 MB
13Bimbo Jones - Come And Fly With Me (Alex K Mix).mp3
4.29 MB
14Alex K - I Love You Stop (KLUBBED VOLUME 05).mp3
5.32 MB
15XTM - Believe In Love (KB Project Mix).mp3
3.48 MB
wsh03.jpg
152.54 KB
vol 4
Wicked Scouse Hits Vol 4 Disc 1.zip
64.29 MB
Wicked Scouse Hits Vol 4 Disc 2.zip
70.24 MB
wsh04.jpg
261.03 KB
vol 5
Wicked Scouse Hits Vol 5 Disc 1.zip
63.68 MB
Wicked Scouse Hits Vol 5 Disc 2.zip
67.23 MB
wsh05.jpg
363.02 KB
vol 6
Wicked Scouse Hits Vol 6 Disc 1.zip
71.31 MB
Wicked Scouse Hits Vol 6 Disc 2.zip
65.07 MB
wsh06.jpg
426.38 KB
vol 7
Wicked Scouse Hits Vol 7 Disc 1.zip
66.35 MB
Wicked Scouse Hits Vol 7 Disc 2.zip
65.49 MB
wsh07.jpg
204.25 KB
vol 8
Wicked Scouse Hits Vol 8 Disc 1.zip
64.59 MB
Wicked Scouse Hits Vol 8 Disc 2.zip
65.41 MB
wsh08.jpg
164.56 KB
vol 9
Disc 1
01DJ Boozy Woozy - Jumpin' Around.mp3
8.86 MB
02DJ Schwede - Here We Go Again.mp3
5.17 MB
03Angel City - Do You Know (BCD Project Remix).mp3
3.81 MB
04Girls Aloud - Jump (Flip & Fill Remix).mp3
4.53 MB
05Kelly Llorenna - This Time I Know It's For Real (KB Project Mix).mp3
3.08 MB
06Styles & Breeze - Heartbeatz (Rezonance Q Mix).mp3
4.39 MB
07Minimalistix - Magic Fly (Ultrabeat Mix).mp3
4.01 MB
08Eyeopener - Hungry Eyes (Original Mix).mp3
4.22 MB
09BCD Project - Sweetheart (Original Mix).mp3
4.05 MB
10BCD Project - Infinity (Alex K Remix).mp3
5.24 MB
11Slinky Minx - Summer Rain (KB Project Mix).mp3
3.48 MB
12Frisco - The Summer Is Magic (Alex K Remix).mp3
5.13 MB
14Lazy Boys - Sweet Child Of Mine (Dizzy Deejays Remix).mp3
3.62 MB
15Rhythm FX - I Wish (Donk Mix).mp3
4.35 MB
Disc 2
02Bounce Brigade - Temple Of Dreams.mp3
4.42 MB
03N-Trance - Set You Free 2000 (Rob Searle Remix).mp3
5.14 MB
04Voodoo & Serano - Overload (Club Mix).mp3
4.66 MB
05System F - Cry (Friday Night Posse Remix).mp3
4.40 MB
06Divine Inspiration - The Way (N-Trance Mix).mp3
4.80 MB
07Dancing DJ's - Right Beside You (Micky Modelle Mix).mp3
5.28 MB
08Scooter - Maria (Extended Mix).mp3
3.61 MB
09Foggy - Come Into My Dreams 2004 (Ultrabeat Mix).mp3
5.81 MB
10Saint Ft Suzanna Dee - Show Me Heaven (Friday Night Posse Mix).mp3
4.49 MB
11Dizzy Deejays - Toca's Miracle 2004 (Original Mix).mp3
3.80 MB
12Brainbashers - Lets Do It Now (Alex K Klubbed Mix).mp3
4.24 MB
13Alex K - Get Static (Klubbkiller Mix).mp3
3.61 MB
14Alex K - Whoomp There It Is.mp3
4.13 MB
15Alex K - Bump Steady.mp3
4.15 MB
WSH09.jpg
241.95 KB
DARKKINGDOMRG.nfo
2.30 KB
Torrent downloaded from Demonoid.com.txt
0.05 KB
Announce URL: http://inferno.demonoid.com:3405/announce
Torrent description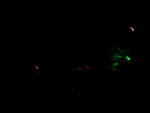 Full collection mixed by Dj Ian T
compiled over 12 months all albums
and cover

enjoy

I'm DJ Ian T & I have been mixing albums online for about 2 years now, i used to DJ in clubs but personal problems have recently stopped me from my work. But however 2 years of albums and mixes on 1 site along side former Scoused Out Resident DJ Riley I have built a big profile of albums & mixes to share to others for promotional use only. I'm 24 years old & live in Newcastle (UK) been DJ'ing for about 11 Years, loved music and been involved with it since the age of 9 and started mixing tunes aged 13. Tony De Vit was my biggest influence with a mixture of HardHouse / Dance. I also mix online radio stations on my own site along with other forums/sites online you can always catch a quick mix from me somewhere on the net. I am looking to get back into the club scene again as that was my main goal so i should hope to see you on the dance floor some time soon. My styles go way beyond just Scouse House I also mix Hardcore, Trance, Dance and even getting back into my old style of Hard Style. Im in the middle of a Music Industry Providers course to help me understand the ins and outs of the legal/copyright laws to try and boost my albums into a record companys hands.

Since the news of DJ Riley moving to Spain I have had to end the Scoused Out albums and create my own unique album in place of them ones, its called Scouse It Up and its 2 CD's Each month I will bring you (along with a guest) 32 stomping tracks of Scouse House & Hi Nrg all mixed and compiled to 1 unique album every month. Each CD will be £3 and made payable via Pay Pal / Credit / Debit if you do not wish to purchase these albums then feel free to download my other albums from the main Wkd-Sounds website. I am also currently in the middle of installing a new radio system or new mp3 player on this site with samples of the tunes played on my albums or for live radio mixing so stay tuned.
related torrents
Torrent name
health
leech
seeds
Size
WKD SOUNDS VOLUME 5 DJ Sparco
0
0
77.67 MB
0
Scouse Energy The Best In Scouse Mixes
0
0
640.00 MB
0
comments (0)