Asian
[cinemageddon org] Project A [ECHiZEN] [Eng Subtitles] [Jackie Chan] [1983/DVDRIP/XViD]
Torrent info
Name:[cinemageddon org] Project A [ECHiZEN] [Eng Subtitles] [Jackie Chan] [1983/DVDRIP/XViD]
Torrent added: 2009-08-30 20:07:11
Torrent Files List
Project A [ECHiZEN].avi (Size: 704.69 MB) (Files: 3)
Project A [ECHiZEN].avi
699.32 MB
Project A [ECHiZEN].idx
67.25 KB
Project A [ECHiZEN].sub
5.31 MB
Torrent description
Torrent From: http://cinemageddon.org/


" border="0" alt="[cinemageddon org] Project A [ECHiZEN] [Eng Subtitles] [Jackie Chan] [1983/DVDRIP/XViD] preview 0"/>
[video=http://youtube.com/watch?v=uZFZUn9l4Ok]
In late 19th Century Hong Kong the British may rule the land, but the pirates rule the waters. Reluctantly, the Coast Guard is given money to fight these pirates, but the pirates themselves have many contacts (that is, bribed officials) in the government, and seek to thwart the Coast Guard's efforts to eliminate them. One Coast Guard officer is Dragon Ma, who is determined that his beloved Coast Guard will not be made fools of.




This was ripped by a fellow named ECHiZEN. He put a slight tag on the upper left hand corner for the first 5 seconds, before the movie even really begins. Shouldn't be a big deal at all, but now you know. This movie looks to be both big budget, and has a 7.8/10 IMDB rating, which would seem to make it not safe, but it was requested by brannon in IRC, so here it is.

Let me know if there is a demand for the sequel. Comments are appreciated. Please seed back if you can afford the bandwidth to. Subtitles are in .idx/.sub format.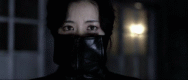 Check out my other uploads.

" border="0" alt="[cinemageddon org] Project A [ECHiZEN] [Eng Subtitles] [Jackie Chan] [1983/DVDRIP/XViD] preview 0"/>
related torrents
Torrent name
health
leech
seeds
Size
Jackie chan project a 1983 nordic pal dvdr
1
4
2.00 GB
0
comments (0)