Asian
[cinemageddon org] Dangerous Encounters : 1st Kind [Hong Kong] [1980/DVDRIP/XViD]
Torrent info
Torrent Files List
Torrent description
Torrent From: http://cinemageddon.org/


" border="0" alt="[cinemageddon org] Dangerous Encounters : 1st Kind [Hong Kong] [1980/DVDRIP/XViD] preview 0"/>


[video=http://www.youtube.com/watch?v=9oAEHaaes7Y]
Tagline: It started as a joyride; the terror never ended...


An original scene restored to the film, but not necessarily 'remastered', lol.


And again, another example of what happens during some scenes of the movie where they had to restore scenes using an old VHS copy of the movie.
Review: http://hkcinemagic.ifrance.com/siteanglais/articles/dontplaywithfire.htm
Uploaders Notes: One of Hark Tsuis first films. This is the original, uncut version. It has fully translated English subtitles in an .srt file. Most of this movie is DVD quality, remastered and everything. From time to time it switches over to a bootleg VHS source with hardcoded English/Thai subtitles. This is because the only source they had for the original, uncut footage that was originally banned from theatres was from an old VHS copy that an audio engineer of the movie had around, or something to that extent. Pretty crazy little hong-kong oddity in this one guys, enjoy!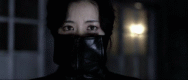 Check out my other uploads.

" border="0" alt="[cinemageddon org] Dangerous Encounters : 1st Kind [Hong Kong] [1980/DVDRIP/XViD] preview 0"/>

related torrents
comments (0)