Rock
Various Artists Greasy Truckers Party (1972) VBR
Torrent info
Name:Various Artists Greasy Truckers Party (1972) VBR
Torrent added: 2009-08-30 04:20:16
Torrent Files List
01 man - spunk rock.mp3 (Size: 115.83 MB) (Files: 16)
01 man - spunk rock.mp3
28.64 MB
02 man - angel easy.mp3
7.32 MB
03 andy dunkley - speech only.mp3
1.76 MB
04 brinsley schwarz - wonder woman.mp3
6.18 MB
05 brinsley schwarz - it's just my way of saying thank you.mp3
8.71 MB
06 brinsley schwarz - im ahead if i can quit while im behind.mp3
5.93 MB
07 brinsley schwarz - midnight train.mp3
5.64 MB
08 brinsley schwarz - surrender to the rhythm.mp3
5.43 MB
09 magic michael - music belongs to the people.mp3
18.17 MB
10 hawkwind - master of the universe.mp3
9.56 MB
11 hawkwind - natural break.mp3
1.21 MB
12 hawkwind - born to go.mp3
16.92 MB
Demonlogo#1.GIF
36.53 KB
Demons Eye Music Forum (Powered by Invision Power Board).URL
0.06 KB
Demons Eye Music Forum Newsletter Issue Three.txt
2.32 KB
Greasy Truckers Party front.jpg
326.81 KB
Announce URL: http://www.demons-eye.net:2710/announce
Torrent description
Various Artists - Greasy Truckers Party (1972) vinyl rip
VBR (179-203k)
115MB

Tracker - Phoenix

Double vinyl live album featuring Man & Hawkwind. This was always a bit of a
collectors item and fetched a decent price at Record Fairs. Space Rock stretched out into jams ain't everybody's cup of tea but still a must for
Hawkwind fans! This is the same Roundhouse gig where 'Silver Machine' was recorded which got the Hawks on Top Of The Pops on mainstream TV. Enjoy!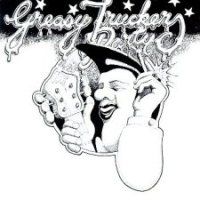 Track Listings

Man:
1. Spunk Rock
2. Angel Easy

DJ Andy Dunkley:
3. Speech and power cut

Brinsley Schwarz:
4. Wonder Woman
5. Its Just My Way Of Saying Thank You
6. I'm Ahead If I Can Quit While I'm Behind
7. Midnight Train
8. Surrender To The Rhythm

Magic Michael:
9. Music Belongs To The People

Hawkwind:
10. Master Of The Universe
11. Born To Go




Enjoy and please help seed!!
related torrents
Torrent name
health
leech
seeds
Size
VARIOUS ARTISTS Seventies Pop Party Disc 2 = enjoy!
0
0
64.07 MB
0
VARIOUS ARTISTS Seventies Pop Party Disc 1 = enjoy!
0
0
67.97 MB
0
Various Artists Pure(ly) Acoustic [Mp3 VBR V0]
0
0
116.79 MB
0
comments (0)