Thriller
[cinemageddon org] Dance or Die [Troma Project/PM Entertainment] [1987/VHSRIP/XViD]
Torrent info
Torrent Files List
Torrent description
Torrent From: http://cinemageddon.org/

from imdb -
Jason is trying to get his dance troupe ready for their big performance while at the same time trying to kick his drug habit for good. Not exactly helping with the latter problem is Jason's roommate, who deals cocaine from their apartment. When the roommate gets bumped off for cheating one of his business partners, Jason finds himself being harrassed by dealers who think he's hiding the missing merchandise.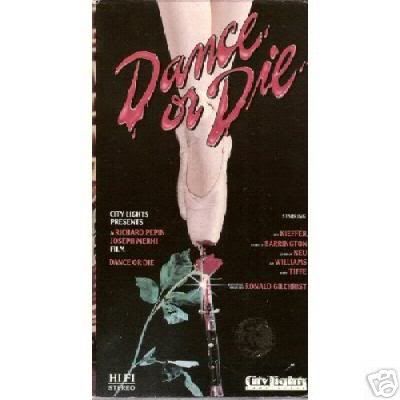 from the back of the box-
Jason Chandler wants just two things in life: to stay off drugs, and to choreograph a dance show that rivals Flashdance. But his best made plans begind to unravel when his roomate is brutally murdered. Filmed on location, Dance or Die explores the death and destruction that lies beneath the glitter and glamour of Las Vegas. Due to mature subject matter parental guidance is suggested. Hi-Fi Stereo.

There are also trailers for LA Crackdown and LA Crackdown II at the end of the movie. Both of which are available on Cinemageddon.

related torrents
comments (0)