Romance
SHELTER 2007 Gay Interest (movie, photos and trailer)
Torrent info
Torrent Files List
Torrent description
SHELTER 2007 (english) GAY :o
Movies : Drama : AVI File: English
*******************************************************************************


*******************************************************************************



-------------------------------------------------------------------------------
General Information
-------------------------------------------------------------------------------
SYNOPSIS
Surfer dudes fall in love and find a \"happily ever after\" ending in this sweet and sexy Southern California romance.
Type.................Movie
More Info............http://www.heretv.com/sheltermovie/index.html
Part Size............0.56 gigabytes



Forced to give up his dreams of art school in order to take care of his family, Zach [color=Blue] (Trevor Wright) [/color] has become accustomed to a life where he neglects his own needs in favor of taking care of his older sister, Jeanne [color=Blue](Tina Holmes)[/color] and his nephew, Cody. When his best friend's older brother, Shaun [color=Blue](Brad Rowe)[/color], returns home to cure a case of writer's block, Shaun and Zach develop a friendship that develops into a true, intimate relationship.
Shaun presses Zach to take control of his life, and to take ownership of his artwork. He also develops a strong bond with Cody, and Zach happily notices the positive effect Shaun's attention has on him. As time progresses, however, a host of new issues come up. Zach struggles with his identity, his family, and friends, while trying to understand the new emotions Shaun has brought into his life. When the cat is let out of the bag, Jeanne threatens to take Cody away. Wanting nothing but the best for him, Zach is forced to decide between his pattern of always putting others' desires first or fighting for what is really most important and appropriate for both his and Cody's future.


Video Format.........AVI
FPS..................29
Source............... DIGITAL CABLE
Original Format......NTSC
Genre................ Drama / Gay interest
IMDb Rating.......... 8.4
Movie Information....: http://www.imdb.com/title/tt0942384/


-------------------------------------------------------------------------------
Post Information
-------------------------------------------------------------------------------
Posted by............jebpac66
Posted on............4/27/2008


"With an outstanding script expertly brought to life through stellar performances and striking cinematography, Shelter is a gorgeous, captivating film that is, at its heart, a story about family.\"

- Kirsten Schaffer, OUTFEST.

IF YOU ENJOYED THIS TORRENT: Recommend you purchase the DVD so more great movies like this can be made.
[url]http://www.tlavideo.com/product/2-0-248420_shelter.html?sn=1[/url]

[b]VIEW TRAILER: [url]http://www.heretv.com/sheltermovie/[/url]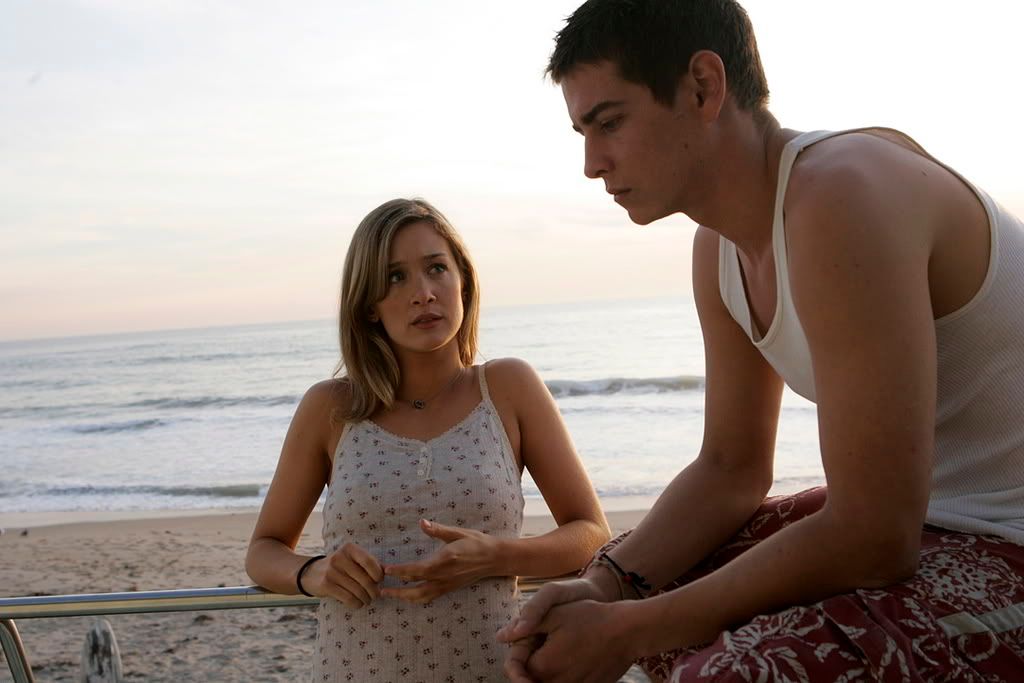 ZACH FINDS A RARE SUPPORTER OF HIS budding art career when his best friend's older brother, Shaun (Brad Rowe), arrives home after a difficult break-up left him unable to focus on his job as a Hollywood writer. Shaun's homosexuality is known to every character in the movie, and is a source of discomfort for Zach's sister, Jeanne (Tina Holmes, "Six Feet Under").

As Zach and Shaun begin spending more time together surfing, Jeanne grows suspicious and meddlesome. Based on her overall character, Jeanne is likely most worried about losing her standby babysitter.

"I don't know if he's the best guy to hang out with all day half naked," Jeanne tells Zach. "I don't want Cody around that."

The messages Zach receives from his family about his sexual orientation are as toxic and stifling as their messages about his future. If it were up to them, they would sabotage Zach's life so that he was a day laborer or career man at the diner, always available to baby sit and taxi them around.


Despite Jeanne's concerns, Zach and Shaun continue to spend the summer together, partaking in an adorable unspoken courtship that takes place over waves and remarkably powerful walkie-talkies.

"Shelter" includes some highly homoerotic surfing scenes. Who knew that straddling a surfboard or mounting a wave could be so hot? Who knew that having that white, salty, foamy tide swell against your face could — nevermind!

THE WATER SCENES ALSO OFFER A GLIMPSE into Zach's inner turmoil; the vacancy he feels about his family, future and sexual orientation is as vast as the ocean he peddles in while surfing. In a scene that captures the perception that being gay is a luxury or privilege in which some people cannot afford to partake, Zach explains to well-to-do Shaun why he can't embrace their relationship.

"It's not as easy for me as it is for you," Zach says. "You just don't get it, OK. I can't just take whatever I want — my life is not like that."

But "Shelter" also shows that the "gay people are selfish" argument is bogus. Zach winces for his sister's struggles, lights up at the mention of his nephew, and sacrificed his future to take care of them and his father. Yet his sister has the nerve to accuse him of trying to "fuck up our family" by exploring his sexual orientation with Shaun.

Solid acting and a strong script make even detestable characters like Jeanne sincere and empathetic, and "Shelter" is a promising debut as the first film produced by here! TV's Independent Film Initiative.




If you enjoyed this movie, check out these movies on torrents for your truly... that is ME --- jebpac66 !!
Director\'s cut: Love of Siam: [color=Purple] [url]http://www.demonoid.com/files/details/1431174/6025984/[/url][/color]

Enter the Phoenix: [color=Green] [url]http://www.demonoid.com/files/details/1465206/9038976/[/url][/color]

Ai No Kotodama : [color=Blue] [url]http://www.demonoid.com/files/details/1465477/10545472/[/url] [/color]
related torrents
comments (0)