Movies - Other
Chester M Franklin The Toll of the Sea (1922)
Torrent info
Name:Chester M Franklin The Toll of the Sea (1922)
Torrent added: 2009-08-28 17:32:49
Torrent Files List
The Toll of the Sea.avi (Size: 579.25 MB) (Files: 1)
The Toll of the Sea.avi
579.25 MB
Announce URL: http://tpb.tracker.thepiratebay.org:80/announce
Torrent description
Chester M. Franklin - The Toll of the Sea (1922)

http://www.imdb.com/title/tt0013688/

Language Silent; English Intertitles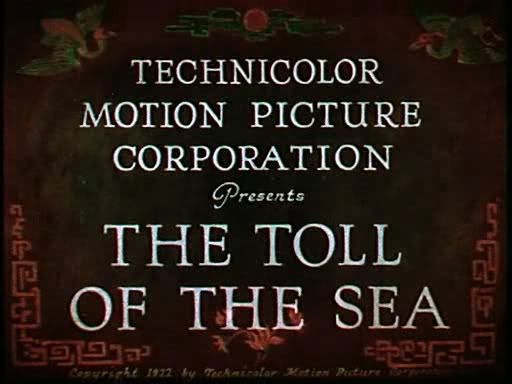 The Toll of the Sea is a Technicolor feature starring Anna May Wong...in her first leading role. Transferred from a 35mm preservation print at the UCLA Film and Television Archive , itself prepared from the original 35mm nitrate Technicolor camera negatives,....it premiered in New York City in November, 1922.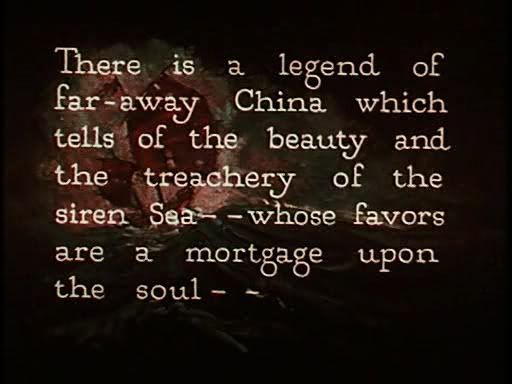 The film is the story, an oft-told tale, of a "lotus blossom," a metaphor for an Asian woman who makes the ultimate sacrifice for the love of a Caucasian man; a variation based on the opera/play "Madame Butterfly", moving the story to China.




Considered a lost film for many decades, this 1985 restoration is stunning. The final minutes of the film have not survived, but have been implied here in intertitles based on writer Frances Marion's scenario and by new footage of the Pacific Ocean taken with an original two-strip Technicolor camera.




This was the first feature film made in two-strip Technicolor, the first color feature made in Hollywood ... musical accompaniment is the original 1922 film score, performed on piano by Martin Marks.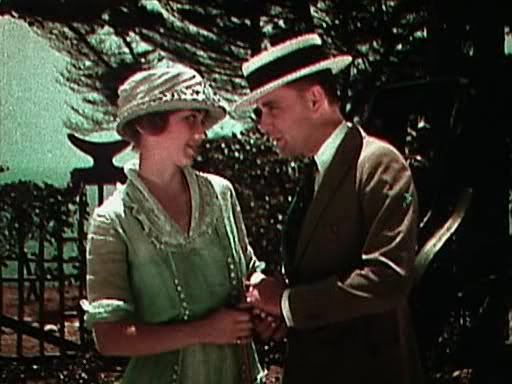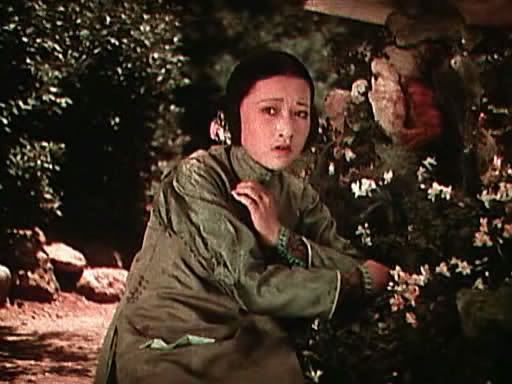 -----not my rip-----

File Name .............: The Toll of The Sea.avi
File Size (in bytes) ..: 607,392,690 bytes
Runtime (# of frames) .: 00:54:34 (98111 frames)

Video Codec ...........: DivX
Frame Size ............: 512x384 () [=] [=1.333]
FPS ...................: 29.971
Video Bitrate .........: 1359 kb/s
Bits per Pixel ........: 0.231 bpp
B-VOP, N-VOP, QPel, GMC ......: [B-VOP]...[]...[]...[]

Audio Codec ...........: 0x0055(MP3, ISO) MPEG-1 Layer 3
Sample Rate ...........: 48000 Hz
Audio bitrate .........: 115 kb/s [2 channel(s)] VBR audio
Interleave ............: 33 ms
No. of audio streams ..: 1

Freakyflicks is a free and open community dedicated to preserving and sharing cinematic art in the digital era. Our goal is to disseminate such works of art to the widest audience possible through the channels provided by P2P technology.

The Freakyflicks collection is limited to those films that have played an exceptional role in the history of cinema and its progression in becoming a great art. Films that are usually described as classic, cult, arthouse and avant-garde.

If you have films that fit this description feel free to share them and participate in our community. All you need do is include this tag in your upload and join us at the forum to announce your release.

http://freakyflicks.50webs.com

'If we all seed just 1:1, give at least what we take, this torrent will NEVER DIE'







related torrents
Torrent name
health
leech
seeds
Size
Voyage to the Bottom of the Sea S04E03 Cave of the Dead
0
0
485.91 MB
0
comments (0)